New games release on Xbox One and PC each week, and it can be quite difficult keeping track of them all, especially during the summer when indie companies are trying to avoid the holiday rush. Some of the games reviewed this week you may not even have heard of. This time around, we're taking a look at Ghost 1.0, The Spectrum Retreat, and 20XX.
---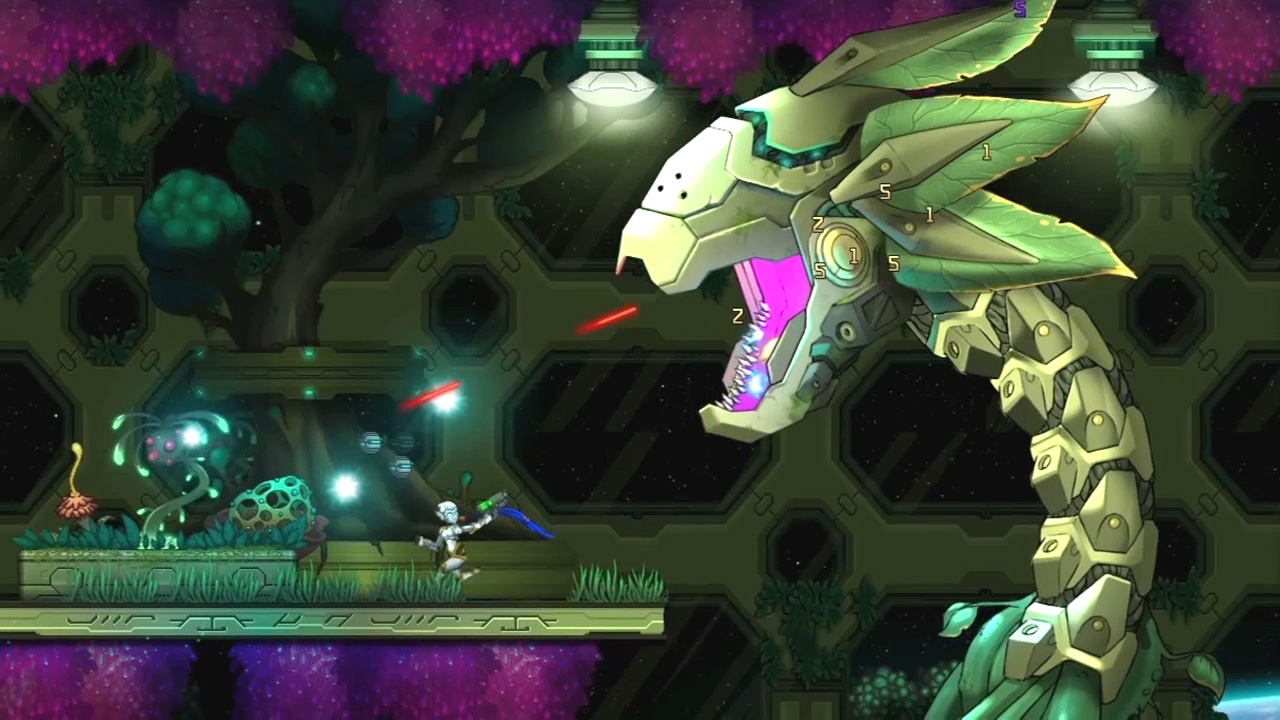 Metroidvanias tend to be quite popular, especially among fans who grew up with the classics, but their execution nowadays can be hit or miss. You'll either find a title that perfectly captures the nostalgia of playing your favorite game as a kid, or you find one that leaves you with disappointment. Ghost 1.0, thankfully, falls into the former category.
Ghost 1.0 is a metroidvania developed by Francisco Téllez de Meneses along with a small development team. Players take on the role of an android controlled by a spy named Ghost who infiltrates a space station on behalf of two hackers. You don't get an all-encompassing look into its universe, but I did get some strong cyberpunk vibes from it.
Immediately upon jumping in, you might find the controls a tad awkward to use. For some reason the ability to jump is mapped to the left trigger, which is as strange as you'd expect. I recommend going into the settings and remapping it to the A button. This will then automatically remap the left trigger to interact with objects, but it's much more intuitive this way.
Getting past that controller issue, the game's quite fun even if unbalanced in terms of difficulty. I personally just played in Classic mode as opposed to Survival. Its graphics, as well as its bosses and level design, are well-crafted. Fans of metroidvanias should find Ghost 1.0 a satisfying experience.
8/10
Xbox One
This game was reviewed with a code provided by the publisher
---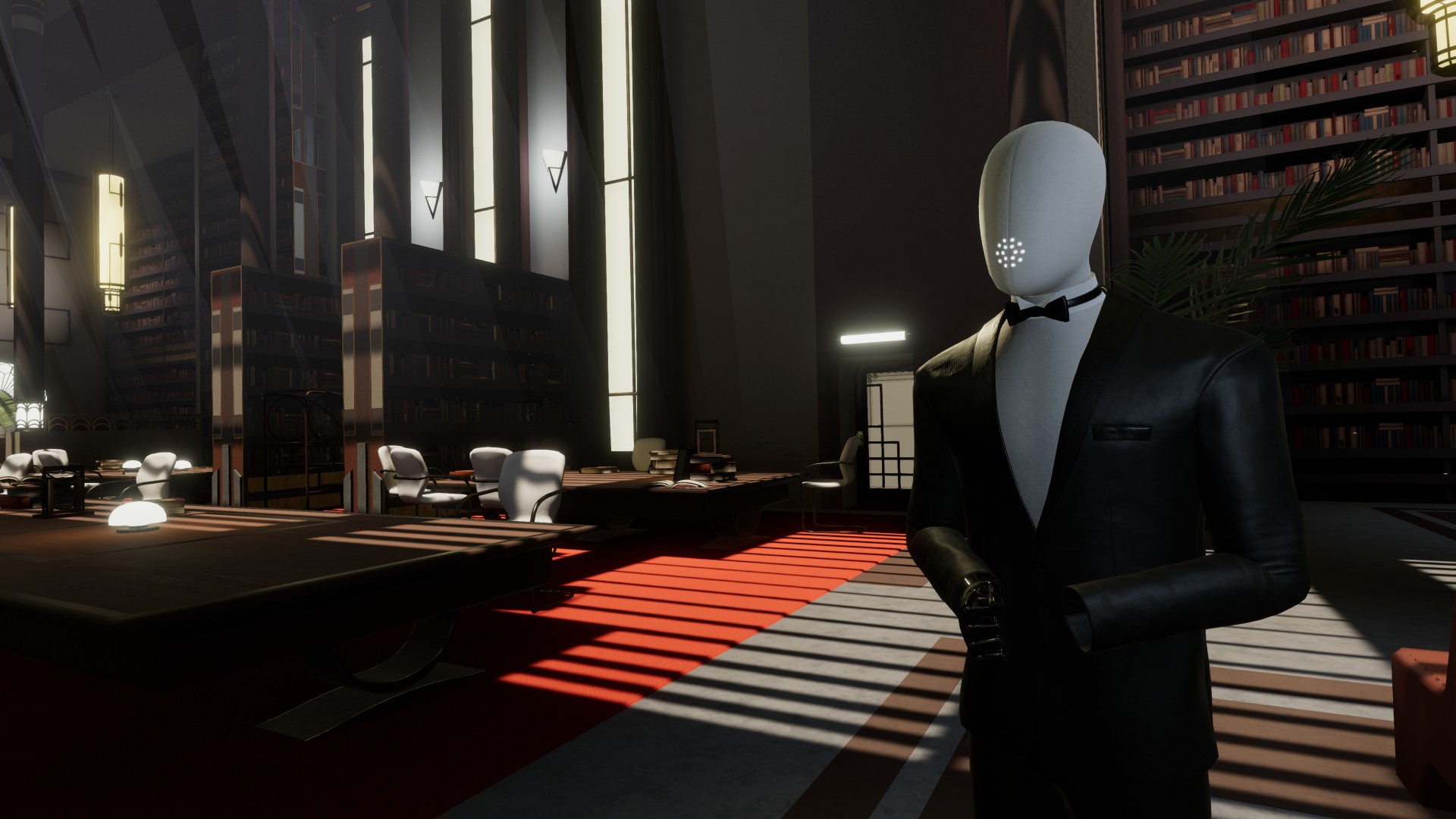 If you're more a fan of challenging your mind than your physical reflexes, give The Spectrum Retreat a go. This puzzler is the first game to come out of Dan Smith Studios, founded by none other than Dan Smith, and it's an impressive premiere for the company.
The Spectrum Retreat reminds me of a lot of other puzzle games I've played in the past like The Turing Test and Pneuma: Breath of Life. Though the latter two run on Unreal Engine 4 and The Spectrum Retreat utilizes Unity, they all feel eerily similar in their visuals. They have a pristine, glossy quality to them.
Set in the Penrose hotel full of mannequin-like androids, you're tasked with breaking the cycle that keeps you there and finding your way out with the help of a stranger. All the while exploring the Penrose, you'll unravel a surprisingly thought-provoking story about health care and illness. The story isn't exactly explicitly told to you, and you'll need to discover these beats for yourself, but that's part of what make The Spectrum Retreat so enthralling to those of us interested in puzzlers.
To progress through each floor of the hotel, you'll need to complete a series of color-based puzzles. These start out simple with just red and white blocks and the ability to phase through color-corresponding barriers, but they get much trickier as the game goes on, with added colors and the ability to teleport thrown in. These challenges involve a lot of trial and error, and I found myself wondering how accessible it is to a colorblind person as there are no options to adjust the colors. Despite that overlook, The Spectrum Retreat provides a wonderful sense of accomplishment with a variety of challenges.
8.5/10
Xbox One
This game was reviewed with a code provided by the publisher
---
Those looking for a game that captures the essence of Mega Man need look no further than 20XX. This rougelike platformer is the perfect substitute if you want a Mega Man-like experience without actually playing the famous franchise. A lot of people have already played several Mega Man games, so wanting a little change of pace is understandable. You're getting a similar game while still feeling new and fresh.
The plot itself is pretty barebones, following two characters sent around the earth to destroy dangerous robots that have taken over. It's honestly pretty forgetful by itself, but 20XX doesn't need a stellar story to carry it along, and what you're getting is competent enough to justify your adventures.
As for its gameplay, that aspect is much better. Whether you play as Nina—equipped with a plasma cannon of sorts—or Ace—who wields a large sword—you'll be traversing through random sidescrolling levels with only one life, ensuring that you're always kept on your toes. 20XX features permadeath, so when your health runs out it's game over (For more casual players, there is a Reverent difficulty option that gives you three lives and an easier challenge). Thankfully there are opportunities throughout each level to increase your health, and also equip some more devastating abilities.
It's easy to sink a lot of time in 20XX, and for less than $20 it's a smart purchase if you're looking for something with longevity that can still be played in short spurts.
8/10
Xbox One
This game was reviewed with a code provided by the publisher
---
It's easy for indies to fly under the radar, but I encourage players to check out each game this week as they're all strong titles. All of the titles provide their own unique experiences.