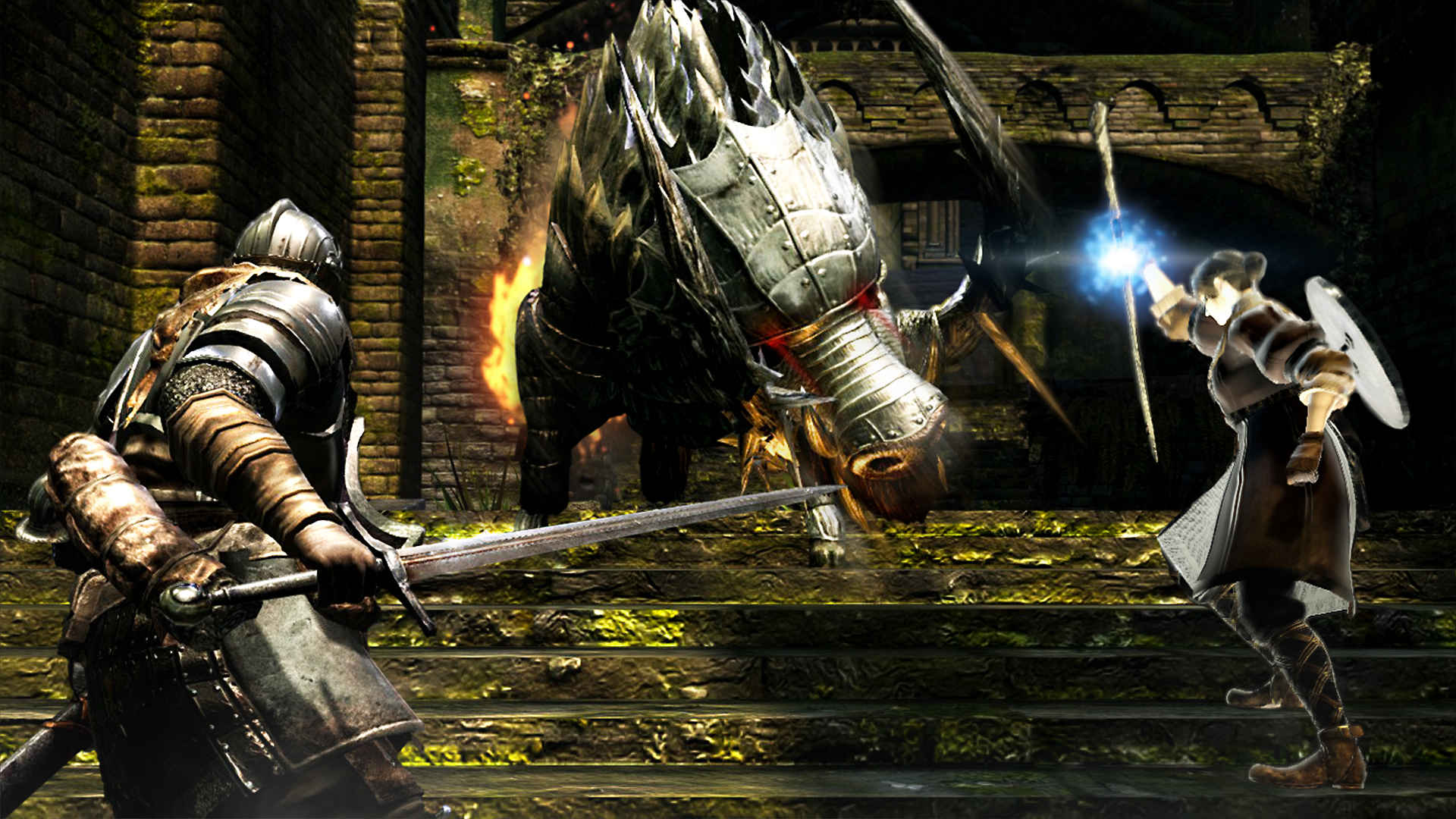 New games release on Xbox One and PC every week, and it can be quite difficult keeping track of them all, especially during the summer when so many blockbuster titles are taking up people's attention with their expansive marketing campaigns. Some of the games reviewed this week you may not have even heard of. This time around, we're taking a look at Dark Souls: Remastered, Pillars of Eternity II: Deadfire, and Yoku's Island Express.
---
Dark Souls: Remastered
Dark Souls: Remastered is a notoriously difficult game but the bump to 60 FPS on Xbox One and Xbox One X greatly elevates the experience. Combat is better because there's less input lag. Unfortunately, it looks like FromSoftware didn't bother upgrading the resolution for the Xbox One X because both it and the PlayStation 4 Pro are 1800p. This is what many Xbox One X owners were worried about and it's shocking to see that a revered developer like FromSoftware took the easy route. Hopefully the team will reconsider and bring the resolution up on Microsoft's system because it a looks a little blurry on a 4K display.
Other than that, Dark Souls: Remastered is just as good as when it came out. The remaster might not be the prettiest, and the open world might be convoluted, but it's vast and filled with secrets. The combat feels great but games like Dark Souls II, Dark Souls III, and The Surge are better. If you're a fan of the franchise, or haven't played the notoriously-hard adventure before, be sure to check it out even though FromSoftware was able to perfect the combat in its sequels.
9/10
Xbox One
---
Pillars of Eternity II: Deadfire
Pillars of Eternity II: Deadfire is an astonishing experience on PC. The game not only looks better than the original due to its new environments, but the addition of naval combat and more exploration greatly add to the experience. As many of you know, the game is an old-school role-playing adventure with lots of dialogue and choices. You can basically do anything you want and your choices have far-reaching consequences. Unlike Torment: Tides of Numenera, the combat is real-time with a tactical option much like the first game. The story also opens up with a bang because you're basically destroyed by a god and have to track that entity down before it can do more damage. Everything feels much more grand than its predecessor. You can be a hero or a pirate, or a fellow in between, depending on your actions. The game is coming to Xbox One later this year, but if you can't wait for it like us, be sure to check out the title on PC. We played it on Windows 10 with a Razer Blade Stealth and Razer Core X with an NVIDIA GTX 1080. It ran like a dream at 60 FPS on high settings.
10/10
Windows 10
---
Yoku's Island Express
Yoku's Island Express is one of the biggest surprises of the year. It's an open world pinball adventure which tasks you with delivering packages across lots of areas. Imagine a hand-painted version of Ori and the Blind Forest but one that's hilarious and features a cute ant-like creature. The game isn't all about delivering little balls though, an ancient island deity is trapped in a restless sleep, and it's all up to Yoku to traverse the region using a unique blend of pinball mechanics, platforming, and exploration, to help those in need.
It's a new take on the pinball genre and if you own an Xbox One you should get it for sure. There are lot of puzzles and other secrets to explore. There's so much to do that you'll get engrossed in this gorgeous open world. Plus, the low price makes it hard to miss!
9/10
Xbox One
---
Out of all of these games, we would recommend Pillars of Eternity II: Deadfire the most. It's a lot of fun and gives you that nostalgic feeling of playing old-school adventure games. All of the titles this week provide their own unique experiences, so give them a shot if you're interested. It just depends on what you like, but we all have our favorites.