Every week numerous games release on Xbox One. While many are substantial experiences like Injustice 2 and Tekken 7, there are a few hidden gems here and there. Many of these smaller games have either caught the public's eye or are just stellar titles which all Xbox One owners should try out. This week we're going to be discussing Constructor, Elliot Quest and Spellspire. All of these titles are unique in their own way so be sure to dig a little deeper about each one.
---
Constructor is a tycoon-like game where you're in charge of a construction and real estate crew. You go around buying properties, building homes and other services to support the economy. When the game launched in select countries, it was plagued with a lot of bugs and other performance issues. Luckily, the developers have addressed many of these concerns and I didn't encounter any major problems in my playthrough. They also plan on adding missions and other enhancements down the road. For those of you don't know, this is a remake of the original Constructor which came out in 1997 for MS-DOS. What made this game popular was the fact that you could lie, cheat and steal your way to do the top. For example, let's say my rival has a property they aren't taking great care of, I can send my foreman to say it's theirs and sell it to an unsuspecting buyer. I pocket the cash and create a headache for the other building crew. You can also hire "Undesirables" like gangsters to wreck havoc on your rivals. While games like Cities: Skylines are all about following rules, this is the exact opposite. In order to succeed, you have to break them all! I don't think I've ever played a game like this on Xbox One. While the visuals may be a little too old school for some, they add to the title's charm. Just be sure to play the tutorial so you're familiar with the mechanics. Plus, it's also incredibly funny. If you love games like Aven Colony but want a non-traditional experience, then you have to pick up Constructor right now. There's nothing like it on Xbox One.
8/10
Xbox One
---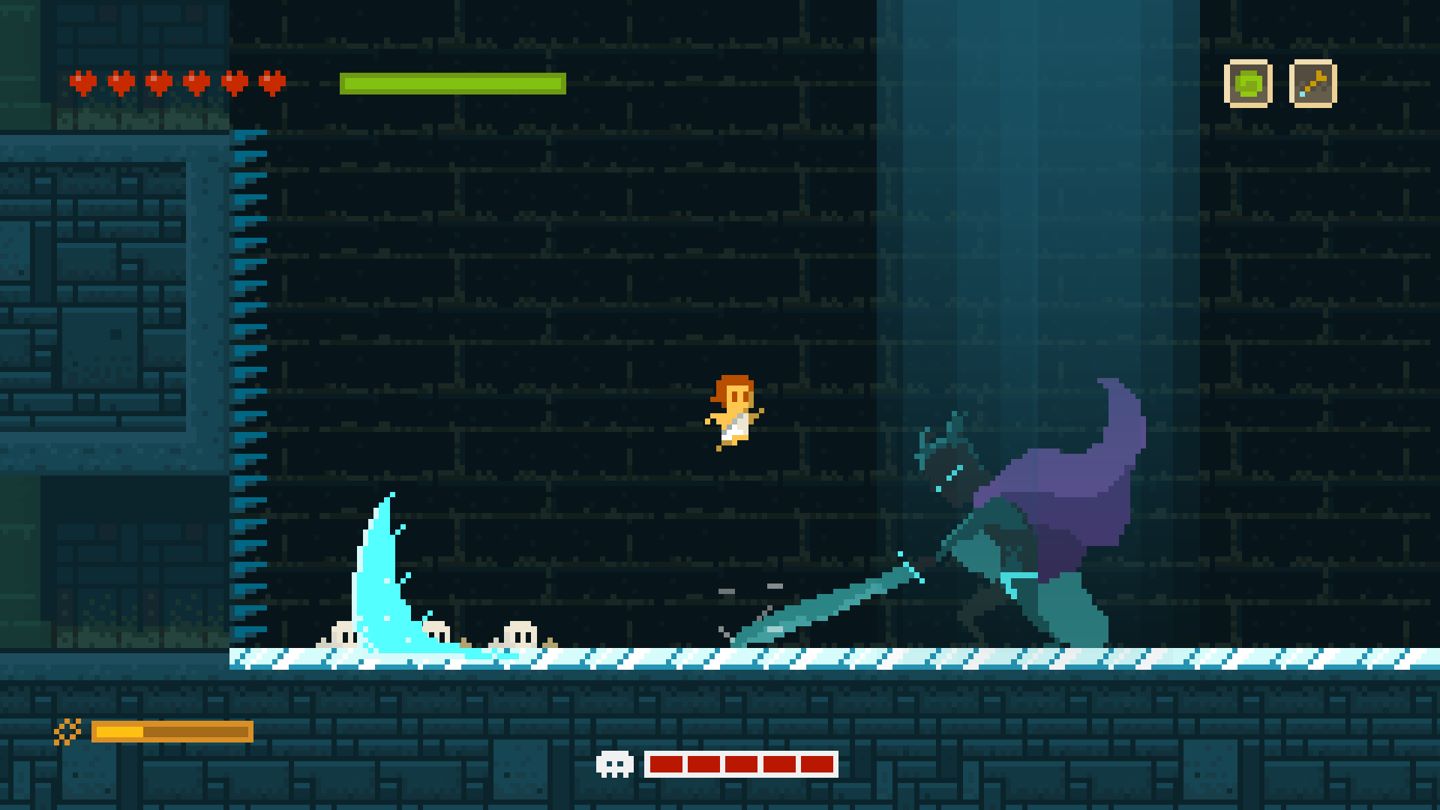 Elliot Quest is a platformer where you have to go on a journey to hunt down an ancient demon and find a cure. While the story may be satisfactory, the pixelated visuals give it a unique aesthetic. The title is supremely challenging but you'll get used to the combat soon enough. It reminded me of Momodora: Reverie Under the Moonlight in terms of style and combat, except there aren't really many quirky characters in Elliot Quest. Aside from that, the game features a top-down world view which helps you go to new areas. You also gain more abilities as the title goes on. For example, you start off with the ability to run, jump and shoot arrows. Towards the end of the game though, you'll be double-jumping and bouncing off your foes like an absolute machine. The progression system isn't a gimmick though, it's much like Wonder Boy: The Dragon's Trap, where gaining the new abilities allows you to access new areas in the environment. Before I forget, there are also towns with characters you can interact with. The characters are mostly useless if you ask for hints so don't really bother to be honest. YouTube is a much better place to find help. Overall, Elliot Quest is a good game which may start off in an unnecessarily slow manner. If you're in the market for a solid platformer with old-school visuals, then this is your game.
7/10
Xbox One
---
Spellspire is a strange game. While it sounds like an action game starring a wizard, it's more like a word game. You have to blast fiends by spelling words and collecting gold dropped by slain monsters. You can also buy more powerful wands, hats and robes with magical special effects and abilities. While the main mechanic revolves around spelling, you still have to rely on health potions, scrolls spells and other magical items to pass difficult standard encounters and bosses. The visuals are simple but serve the title well. What surprised me the most was how easy it was to select letters on Xbox One to spell words. The developers have done a good job of making sure that it works with a controller. While using a mouse or keyboard will always be the best, it's still a pleasant experience. Though, sometimes the action gets a little hectic and it can become difficult. Overall, Spellspire is definitely a unique game which you should try out. If you liked Letter Quest: Grimm's Journey Remastered, then you'll love this title due to their similarities.
7/10
Xbox One
---
If you're going to pick up one of these games, we would recommend Constructor. It's definitely the most bombastic experience out of the lot. To be honest, you can't go wrong with any of these games. They all appeal to different types of gamers and this selection has a title for everyone.