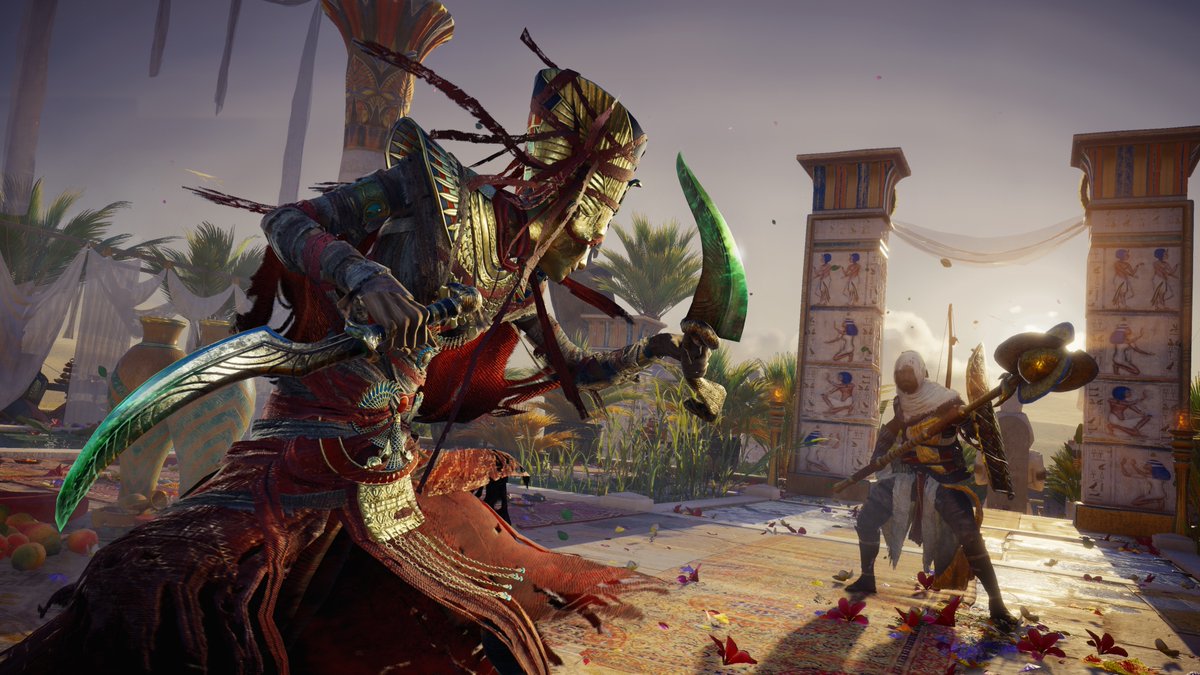 New games release on Xbox One every week and it can be difficult keeping track of them all, especially during the fall when so many blockbuster AAA titles are taking up people's attention with their heavy-hitting marketing campaigns. Now with the holidays over, frequent releases are ramping back up again. Some of the games reviewed this week you may not have even heard of. This time, we are taking a look at Assassin's Creed Origins: The Curse of the Pharaohs, Life is Strange: Before the Storm – Farewell, and Nine Parchments.
---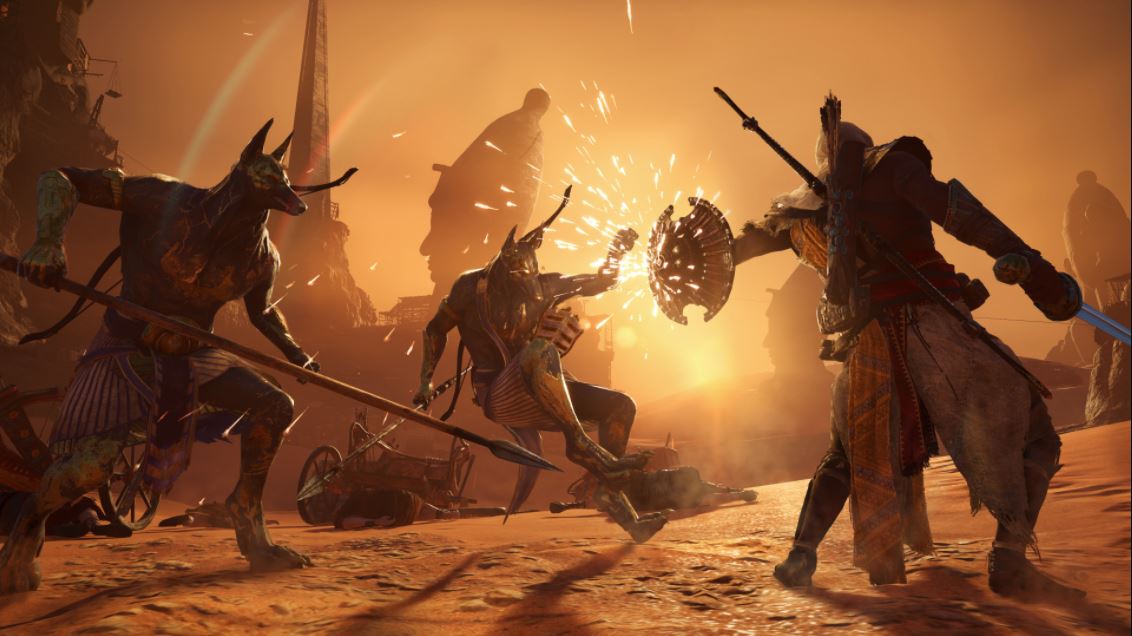 Assassin's Creed Origins has once again received an exemplary story expansion. Where the last DLC, The Hidden Ones, felt more grounded, The Curse of the Pharaohs leans heavily into Egyptian mythology and takes the player through a surreal adventure. The land of Thebes and surrounding areas provide a more diverse environment than the mountainous region of Sinai. It's generally what you'd expect from the base game, but there are more lush fields, deserts, valleys, and towns to explore. The addition of the Afterlife was a nice touch as well, allowing players to experience Egypt's mythos in all of its glory. With the level cap increased to 55, new abilities were made available, making your progression have more weight and importance to it. This especially helped against each unique boss and the undead Pharaohs that would randomly pop up and terrorize civilians. I still encountered a few weird climbing glitches like I did in The Hidden Ones, but they didn't seem as prominent. The Curse of the Pharaohs follows the same formula as Origins but it offers new challenges and beautiful locations wrapped around a wonderful historical-fiction adventure that defines the Assassin's Creed series.
8.5/10
Xbox One
---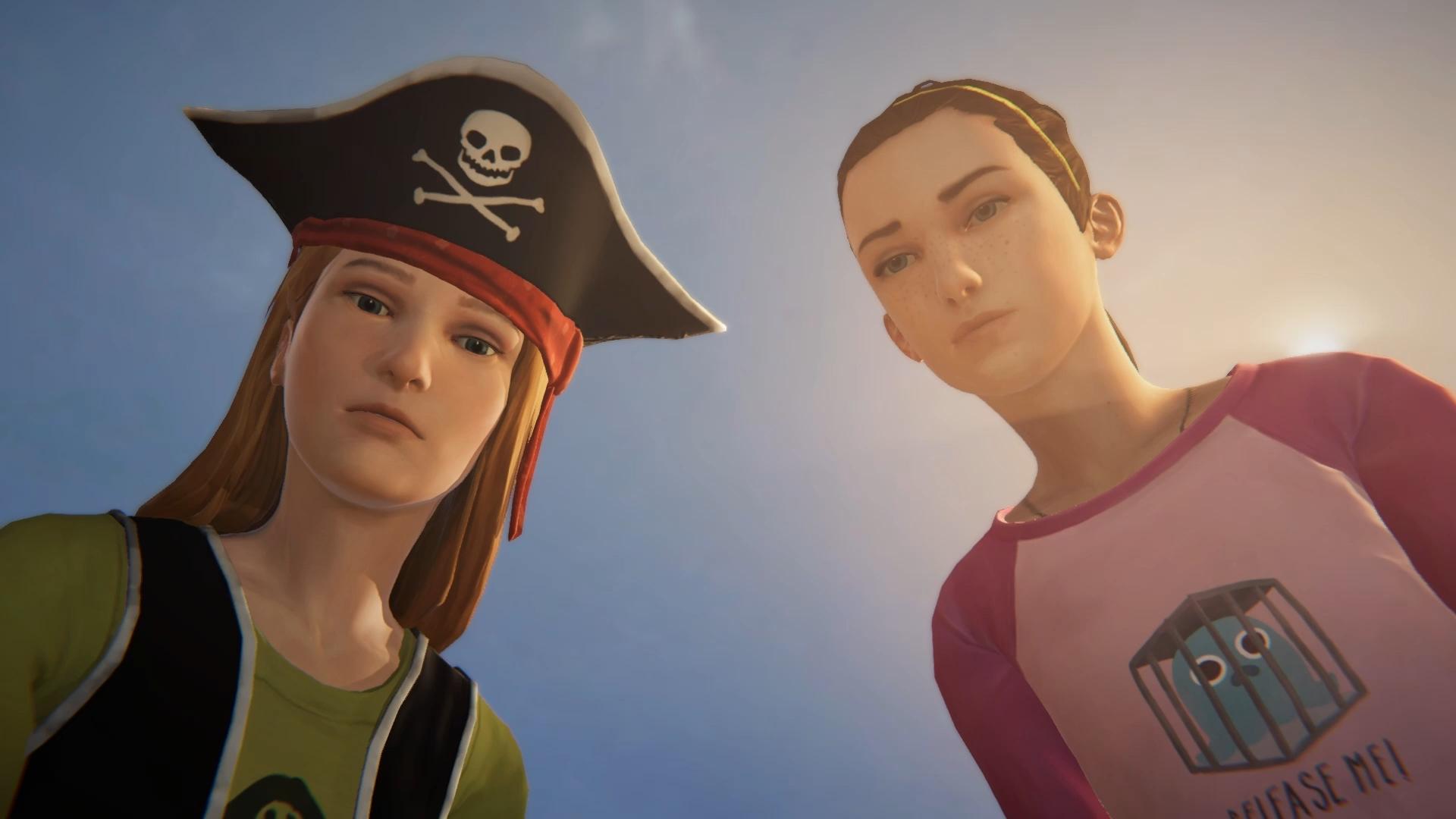 After Chloe and Rachel's story concluded in Before the Storm, Deck Nine gave us one more chance to see Max and Chloe from the original Life is Strange. If you've played the original, you already know how this story ends. Farewell takes place immediately before Max moves to Seattle, right around the time Chloe's dad unexpectedly passes away in a car accident. Even though you know what happens, that doesn't make it any less powerful or gut wrenching, which is a testament to these characters and the world that Dontnod and Deck Nine have worked on. We still feel such an attachment to them. In fact, knowing what happens afterward makes some moments all the more heartbreaking. We see Chloe and her mother's aspirations for their lives, and we know how it turns out. Much like real life, we can't predict the future, and seeing their potential just makes the first season of Life is Strange more tragic and authentic. I do question the need for Farewell's existence; it doesn't serve an important purpose within the series, and exists solely, at least in my opinion, as a bit of a fan service piece. Nonetheless, it was a joy to play as Max and Chloe one last time.
7.5/10
Xbox One
---
If you're a fan of isometric RPGs but don't exactly enjoy the complexity of many of them, Nine Parchments is for you. Described as a "co-operative blast'em up," Nine Parchments follows a group of apprentice wizards as they journey to collect the titular Nine Parchments and complete their spellbooks. Each level is relatively short, but the further you progress the more fun and challenging they get. Every parchment gives your wizard a particular spell you can wield in battle against a wide variety of enemies which need to be dealt with strategically as some are immune to certain spells. The gameplay is easy to get the hang of and you'll be shredding through monsters with ease in no time, at least during the early levels. Its colorful world is full of magical items and chests you can find to gain experience or get better loot. You can customize your wizard with different staffs that have a range of stats that effect your abilities and power. While I played through Nine Parchments solo, I imagine the screen would get a little chaotic with three co-op buddies and several enemies all blasting spells across the environment.
8/10
Xbox One
---
Normally out of a batch of three games that I review, one is a clear winner in being the best. Though their scores are different, each game this week is strong and it's hard to pick what I'd recommend the most. Depending on your tastes, you may find all of them enjoyable.