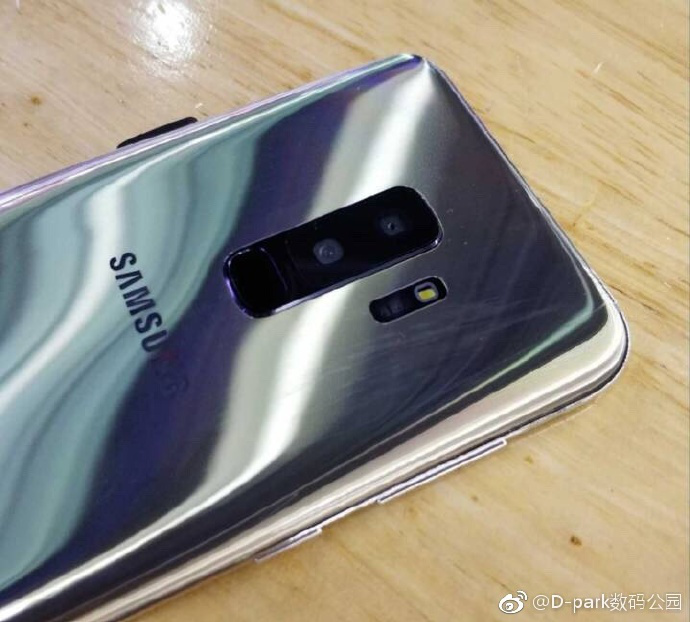 Samsung Galaxy S9 and S9 Plus are rumoured for a long time now and recently the company did confirm February as the launch date for the device. We have already known the rumoured specs for a while now but it looks the official specs have just been leaked.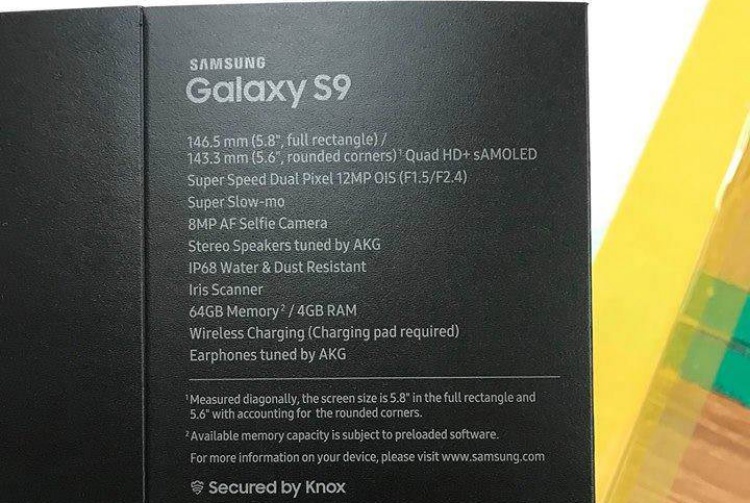 The above picture shows a box which looks a lot similar to the retail box and shows all the specs of the device. The device will 5.8″ or 5.6″ display with 4 GB RAM and 12 MP single camera setup. Although there are rumours that Galaxy S9 Plus will have a dual camera setup with 6 GB RAM so if you need a better camera and more RAM then you'll have to shed more money. The biggest attraction of the device will be the variable aperture setup which will allow you to switch f/1.5 aperture in low-light to f/2.4 when lighting is adequate. Rest of the features include slo-mo camera, IP68 rating and 64 GB storage.
We still will have to wait to find out if these specs are indeed true but these leaks should give a fair idea of what we will see from Samsung this year at MWC 2018.
Via: PocketNow