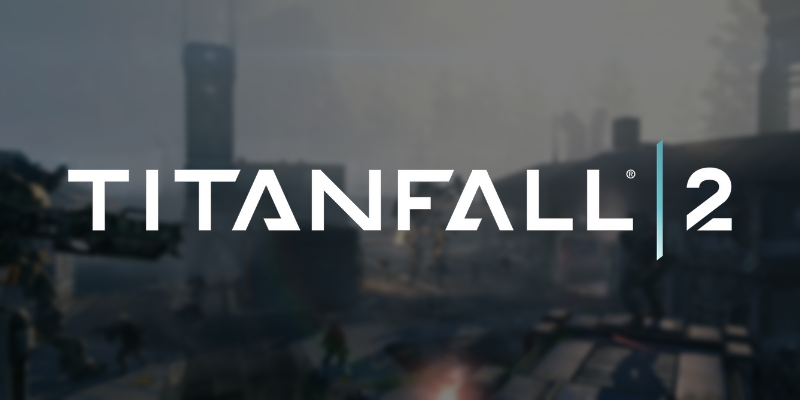 Respawn Entertainment learned a lot with the original Titanfall after its release back in 2014. One of the things they learned was that there's always going to be people looking for a good singleplayer game to play alongside multiplayer, and Titanfall 2's story mode exists for them. A short teaser of the singleplayer campaign was uploaded to the game's official Youtube channel earlier today, and while it doesn't show off too much, it's a blast for sure.
The teaser's just 30 seconds long, but there's still some interesting things in there. There's a couple of characters who seem to be vital to the story, alien monsters, and mechs with swords. On the other side of the console pond, Justin Massongill managed to sneak a peek at the story for the PlayStation blog, and it's an interesting premise.
Titanfall 2's story puts players in the boots of Jack Cooper, a Militia rifleman who dreams of piloting his own Titan. At the beginning of Titanfall 2's story, Jack realizes this dream — under less-than-ideal circumstances. After their first encounter, players set out to locate a power source for an incapacitated BT-7274 ("BT," for short). After finding and installing it, the pilot and machine form a neuro-link, at which point Jack is able to take control of BT and the game kicks off in earnest.
He goes on to say that the levels seem to be designed around a balance between controlling Jack and BT, with Jack being far more agile than his Titan. Jack has access to techniques like rocket boots and wall running, which helps out in "mobility focused sequences". It seems that the dialogue choices will also be in the game, but they aren't very deep or important. That's usually better than nothing, though, and it'll be interesting to see how that turns out in the final game.
Speaking of the final game, Titanfall 2 will launch for both the Xbox One and Windows PCs on October 28th. You can pre-order the standard version of the Xbox One version here, and the deluxe edition here.
Are you excited for Titanfall 2? Let us know in the comments below!