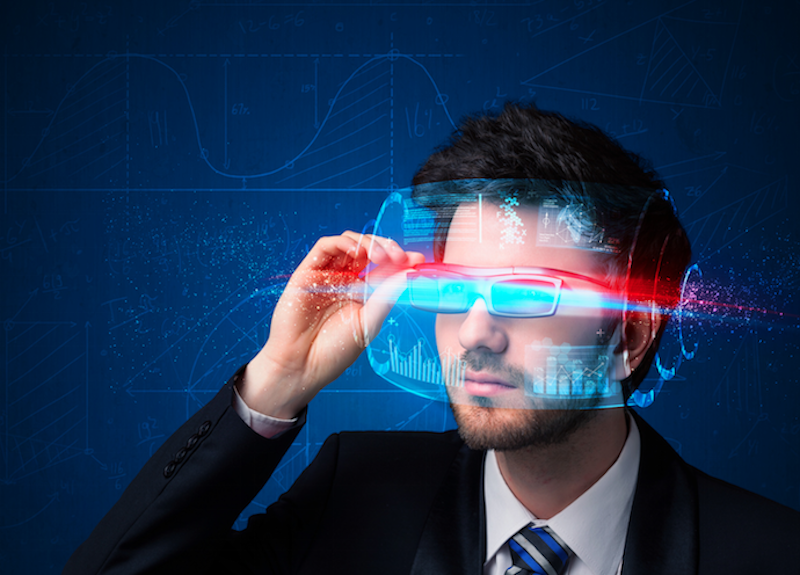 There have been rumours in the past suggesting that Apple might be planning to launch its own AR lineup but were dismissed quickly. Now, Bloomberg reports that Apple allegedly met with AR component makers at CES 2018 possibly for AR headsets for 2019.
Apple isn't known for launching products at the CES but does make sure to have engineers on the CES floor. This time only, the company used the opportunity to connect with AR suppliers for a possible AR device. Although, if Bloomberg is to be believed, Apple wasn't the only company who approached the AR component makers. Bloomberg says:
During CES, representatives from major players like Apple, Facebook, and Google met with suppliers that make the nuts and bolts required to power AR glasses, according to people familiar with the meetings. Smaller firms like Snap and China's Xiaomi also met with potential partners at the show, indicating a desire to build their own AR headsets. Behind the scenes, Samsung and LG have already placed small orders of AR components to start prototyping devices.
CES continues to attract new tech which might not be mainstream and VR/AR has been doing it for some time now. Companies are getting more interested in the technology which means more competition for existing brands like Lenovo, Microsoft, Acer and Dell. This year saw many companies demonstrating the power of AR but this might be a bad sign for Apple considering the fact that they have a habit of being late to the party.
Via: 9to5 Mac