According to the numbers from Context, Windows 10 now account for a quarter of all business PCs sold in the Europe. Context gets its data straight from European distributors, so it must be somewhere close to the real numbers. Context reported that Windows 10 Pro accounted for 24% of Windows Business PCs sold, up from 18% in July.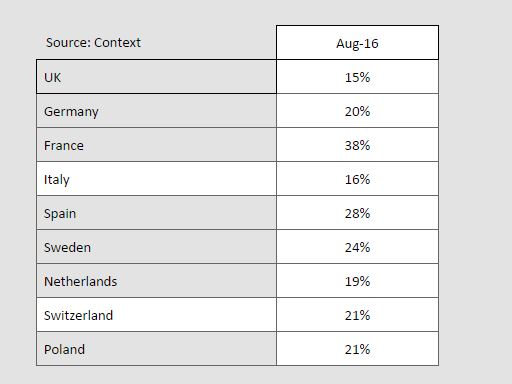 "Industry expectations have European Windows 10 business spending picking up further towards the end of the current year, this will help to drive a modest improvement in the overall second half 2016 PC sales, compared to that seen in the first half of the year," said Marie-Christine Pygott, senior analyst at Context.
Read more on this from the source link below.