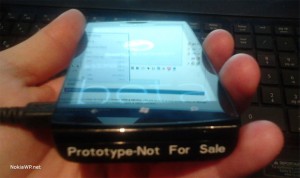 The Information reports that Microsoft is in talks with Sony to produce a new Windows Phone under the Viao brand.
The handset is apparently at prototype stage and aimed at mid-2014, "according to a person who was involved in the talks and a person briefed about the device."
Apparently talks are at present centred on licensing fees, but with rumours that Microsoft is looking at giving away the OS for free we do not anticipate this being a continuing issue.
The last time Sony dipped its toe into the Windows Phone world it was with the Sony Xperia Windows Mobile range.  The company never released a Windows Phone handset, though it had a prototype in the works which never saw the market.
Do our readers want to see some love from the Japanese conglomerate, or is another uncommitted OEM just another waste of time?  Let us know below.
Source: The Information