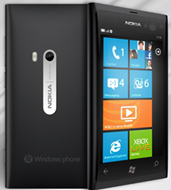 We reported yesterday on a joint Nokia/Microsoft event in Cologne on the 17 August which promises attendees the chance to win Nokia Windows Phones.
Some believed this may represent the launch of Nokia's Windows Phone 7 handset. 
Thisismynext is now reporting that their trusted sources have debunked this, saying while the Sea Ray may be shown off at GamesCon, it will not be launched there.
In all likelihood we are still waiting for Nokia World on the 26th October in London for the official launch of the handset, with availability hopefully soon after.