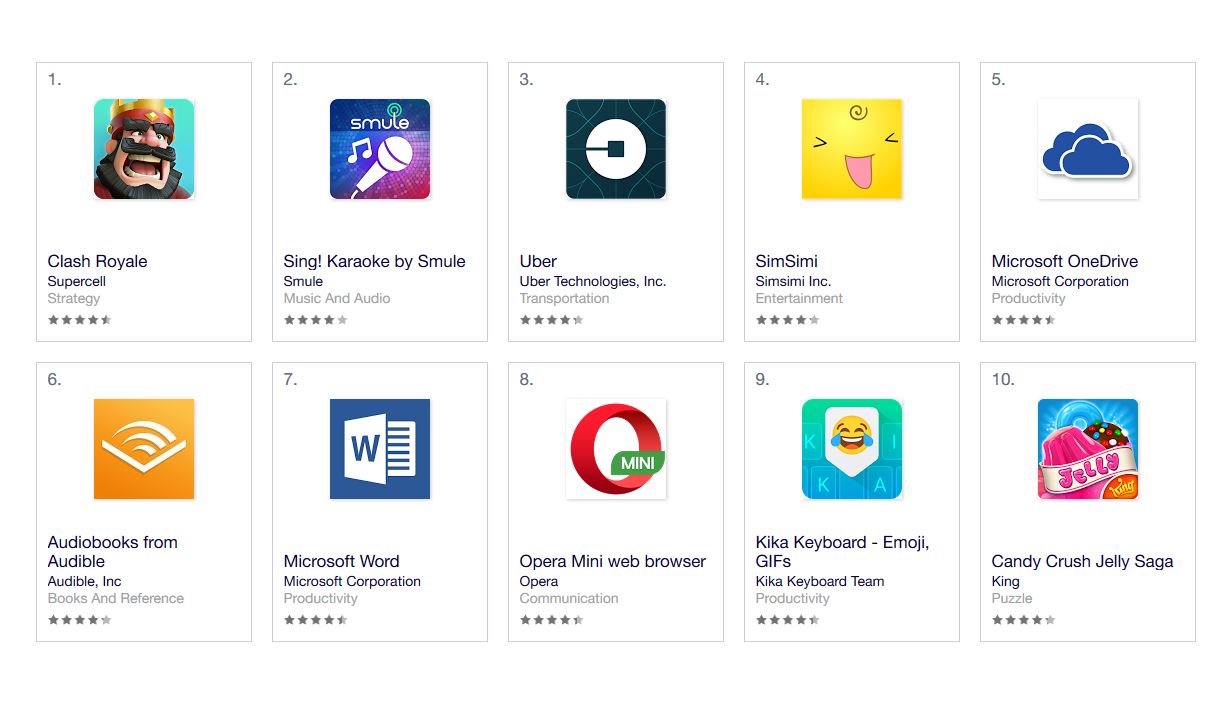 As per the latest ironSource insights on the industry's top apps and fastest growing categories, Microsoft OneDrive and Microsoft Word are among the top 10 fastest growing apps in the 50 million to 100 million category.
Last year, Microsoft Word was named one of the "Best Apps of 2015" by Google Play. Word has the familiar look, feel and quality of Office with an intuitive touch experience designed for Android phones and tablets. More importantly, it is available for free. Also I want to highlight that Microsoft Word now has more reviews than Google Docs on Play Store.
You can download Microsoft Word here and Microsoft OneDrive here from Play Store.