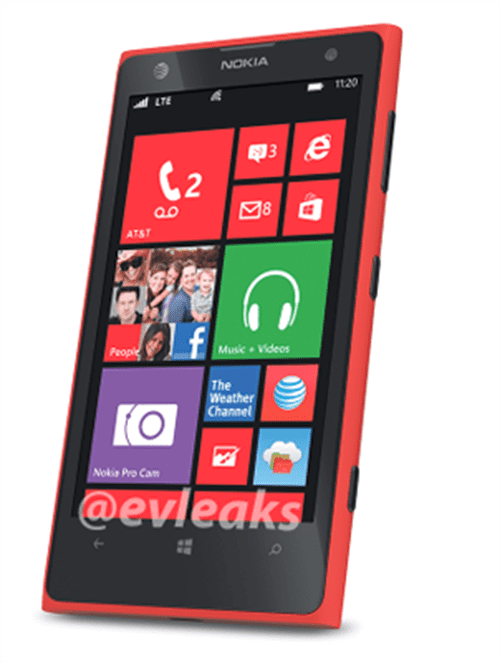 If you found the selection of black, white and yellow for the Nokia Lumia 1020 to be a bit restrictive, evleaks has released this render of a red version of the handset which may give some hope that Nokia is intending to produce a wider variety of colours.
The handset is somewhat difficult to differentiate from the Nokia Lumia 920, but the location of the Nokia Logo makes it clear it is not the older handset.
It may be a version exclusive to AT&T, to be released to goose sales later in the life span of the handset.
Are any of our readers holding out for more options, are are you happy with the current selection? Let us know below.