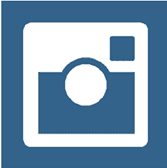 The unofficial Windows Phone Instagram client Itsdagram has had a bit of a revamp, after Microsoft requested the developer Daniel Gary make the app look less like Instagram.
The app, now renamed to Instance, has had a minor make-over, with a grey background, an Instagram-like rainbow accent and bolder icons.
The latest revision also had some minor bug fixes, including one which stopped some pictures from showing up.
Find Instance Free here and Instance (Paid) in the Windows Phone Store here.
Via WPC.