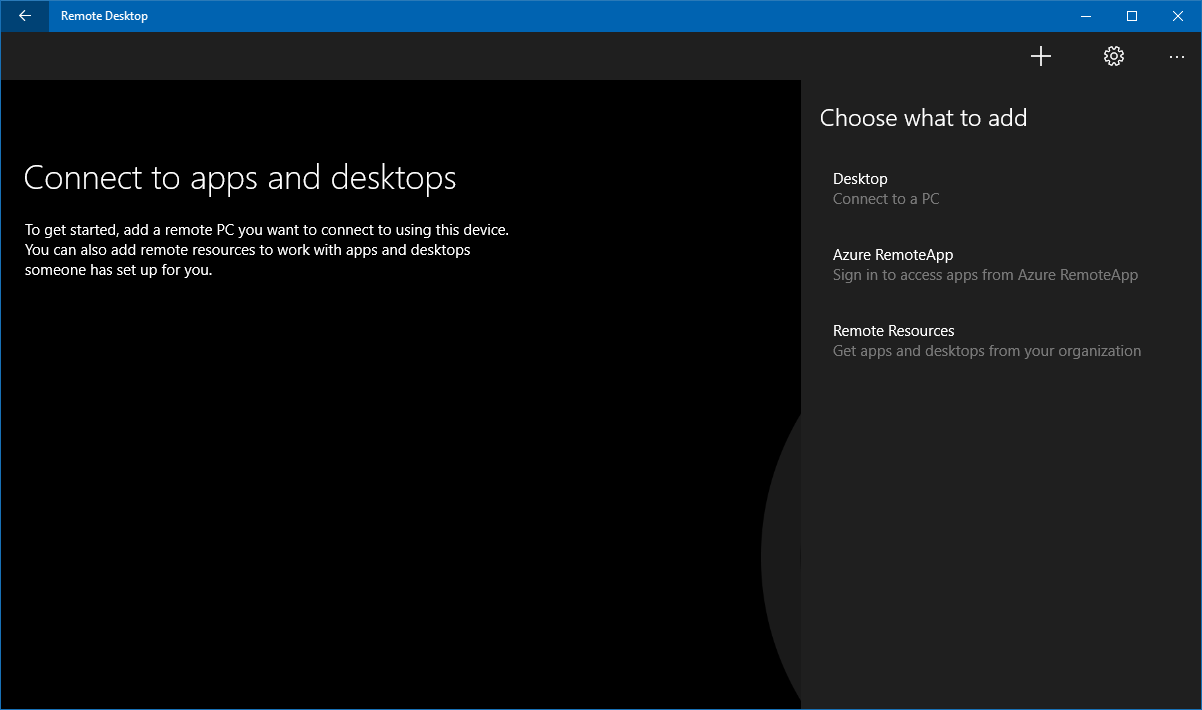 Microsoft has been beta testing a major update for Remote Desktop for Windows 10 for a while now. Over the past few months, the company worked with Insiders to add new features such as support for Continuum on Windows 10 Mobile and much more. Here are some of the features of the app:
Access remote PCs running Windows Professional or Enterprise and Windows Server
Access remote resources published by your IT admin
Connect remotely through a Remote Desktop Gateway
Rich multi-touch experience with Remote Desktop Protocol (RDP) and RemoteFX supporting Windows gestures
Secure connection to your data and applications
Simple management of your connections from the connection center
High quality video and audio streaming
Connect from your phone or using Continuum for Phone
Microsoft will roll out the new Remote Desktop experience to users who already use the Windows 8.1 or Windows Phone 8.1 version of the app. However, if you want to get it right now, you can install the Remote Desktop Preview app which will continue to get updates in the near-future — however, as it's a Preview, it will be slightly buggier.
You can get Remote Desktop or Remote Desktop Preview from the links below.
Developer:
‪Microsoft Corporation‬
Developer:
‪Microsoft Corporation‬