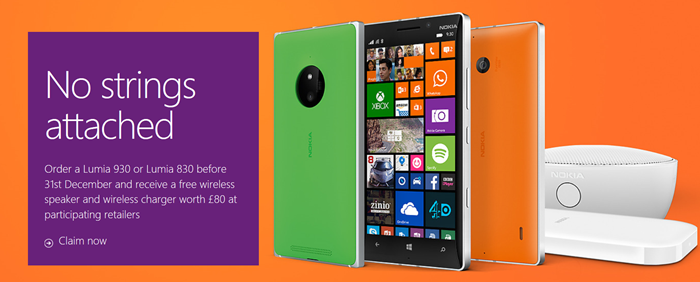 Nokia Lumia 830 and 930 buyers who purchased either of the handsets between the 1st August 2014 and the 31st December can claim a free wireless kit from Microsoft worth £80.
The kit includes the DC-50 wireless Qi charger, which includes its own battery and which itself can be charged wirelessly, and the Mini Speaker MD-12 mobile Bluetooth speakers, which feature bass-enhancing technology.
If you have purchased the devices in the eligible period, you can only claim until midnight 14th January 2015.
We therefore suggest that if you were planning on buying a high-end Windows Phone soon, it may pay to do it in the next few days, rather than wait till January.