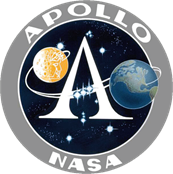 MSNerd, who has been pretty reliable when it comes to Microsoft leaks, is getting out of the business, and is dumping all his insider knowledge along the way.
There is much relevant on the Reddit page where he conducted the Q&A, such as that Zune is DOA, but the one hot-button issue which is bothering anyone considering buying a generation 2 Windows Phone is whether they will get Apollo eventually.
In response to the question he writes:
Windows Phones 1st, 2nd gen and Windows Phone 8. Any hope for upgrades?

Yes, all current Windows Phones will receive a subset of Apollo. The carriers are the primary obstacle in the US. I hear Microsoft is pushing hard for a Mango-like delivery schedule, as are Nokia & HTC.

Some Apollo features will be exclusive to the 3rd-gen devices expected to be released this fall on the MSM8960 platform.
If true this is rather good news, and something Microsoft need to start reassuring buyers about before the release of the Nokia Lumia 900.
On the other hand MSNerd also revealed that he is in fact not a Microsoft employee, so, despite his track record we he could still be completely wrong.
As usual, we shall just have to wait and see.