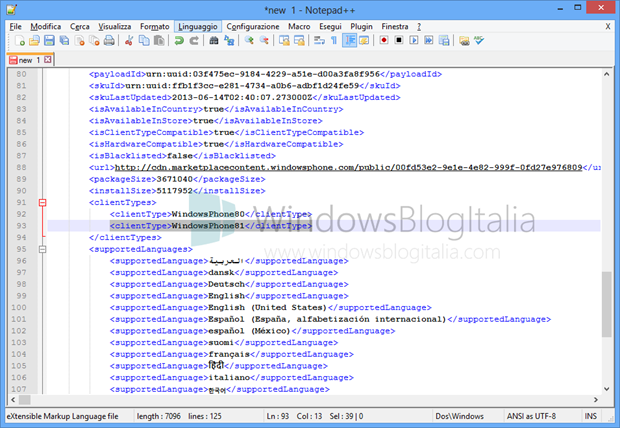 While hacking the Windows Phone Store to download other OEM's exclusive apps, Windows Blog Italia came across the above file which is a manifest for an application, and it interestingly makes clear reference to Windows Phone 8.1.
The news confirms two things – One that the next version of the OS will indeed be called Windows Phone 8.1, and two, that it is already in testing, which hopefully will mean we could still see it in 2013 rather than 2014.
Read more at WindowsBlogItalia here.
Thanks Alex for the tip.