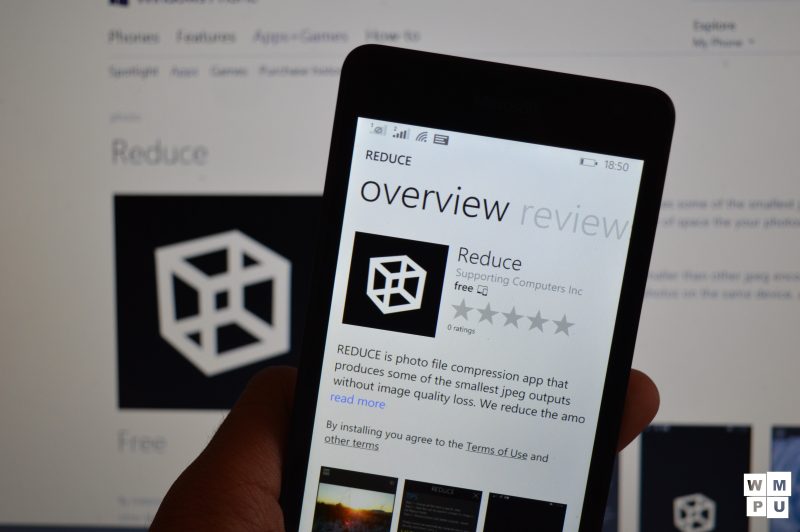 Reduce was a Windows Phone and Windows 8 app originally released by the developer of Fhotoroom late last year.
The app aimed to reduced the size of JPEGs to save storage space on devices like the 1020 which were storage capped but took large photos. Due to the way it was set up, Reduce for Windows was eventually shut down for a myriad of reasons.
Whatever they were, the app is now back now regardless.
Windows 10 PC and tablet users may now make use of the new Reduce app for Windows 10 as a complement to Fhotoroom. unfortunately Windows 10 Mobile users may not make use of Reduce at this time as the app is exclusively for larger devices. Should you have an iPad, the app is also readily available for iPads.
Fhotoroom also incorporates some of the JPEG reducing features of Reduce, so Window mobile users aren't entirely locked out.
Here's the app description:
REDUCE is a photo file compression app that produces some of the smallest jpeg outputs without image quality loss. We reduce the amount of space the your photos take on your device not quality. Reduce JPEG output files are usually up to 80% smaller than other jpeg encoders at a better quality with less JPEG artifacts. Take 2-4x more photos on the same device, and no more SD card is needed. Supported Input File Formats – PNG, JPEG, WDP, JXR, BMP, CRW, CR2, RW2, RAW, PEF, ARW, SR2, DCR, DNG, SRF, SRW, TIF
Download Reduce for Windows 10 here;
Developer: Supporting Computers Inc