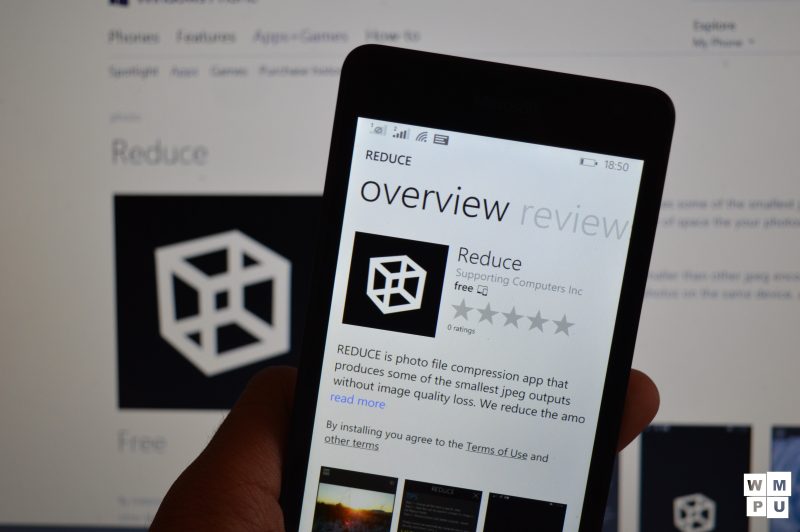 The Windows Phone hardware ecosystem is equipped with some powerful cameras. From the 41 MP shooter of the 1020 down to the 6.7 MP camera of the 735, the Lumia line can take some gorgeous photos. However, all these photos do require some storage space, and with features like Rich Capture and Living images eating up more space, it is no surprise that external storage- whether by SD card or OneDrive cloud storage, has become necessary.
Reduce is an app by Thomas Lock, the developer of the photography apps FhotoRoom, Fhotolens and Masks, that aims to help mitigate the cost of Lumiagraphy on your smartphone (as well as Windows PC and Tablet). It aims to make compressed JPEGs smaller by up to 80% while keeping quality. This is especially useful for devices like the 930 which lack support for expandable storage while taking large image ifiles.
From the app description:
REDUCE is photo file compression app that produces some of the smallest jpeg outputs without image quality loss. We reduce the amount of space the your photos take on your device not quality.

Reduce JPEG output files are usually up to 80% smaller than other jpeg encoders at a better quality with less JPEG artifacts. Take 2-4x more photos on the same device, and no more SD card is needed.
As it is a universal app it is available for free in both the Windows and Windows Phone stores for immediate download at the source links below.
Does this sound like an app you would use?  Let us know in the comments below.