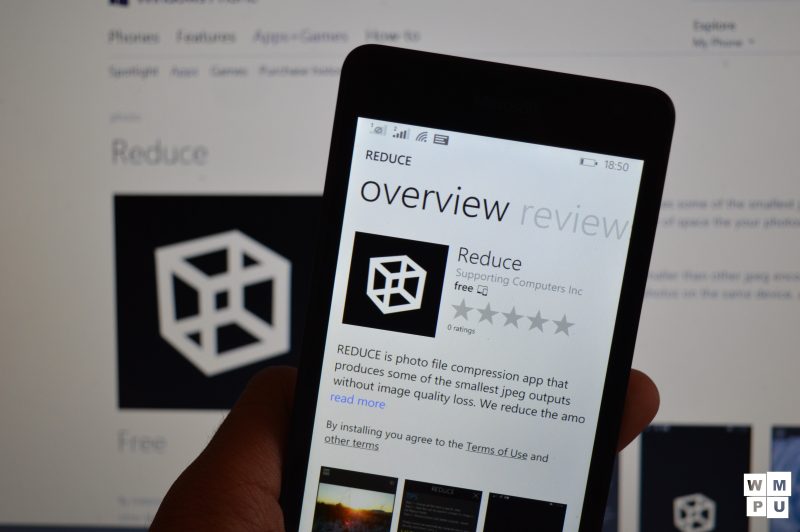 Reduce is a universal app developed by the developer of Fhotoroom and Fhotolens that aimed to reduce the amount of storage consumed by photos as we originally wrote.
For more details on how this worked, check out the blogpost written here by the developer of the app where he explains the positive effects of his method of compression such as better mobile data savings and faster page load times on webpages and apps which make use of images.
The app was published and received quite a few updates in its life cycle however that was not the end of the story.  Yesterday evening the dev of Fhotoroom announced via twitter that he would be shutting down the Reduce servers for both apps and pulling them off the store.
While the developer is not abandoning Windows Phone, we did learn that he has been forced to abandon the Reduce app due to issues revolving primarily around cost and a dedication to keeping his core app, the Fhotoroom social media app and service running.
You can still use the reduce app and service for now up till June 12, but it'll be gone afterwards.
Did you make use of Reduce on your Windows Phone or Windows computer? Let us know in the comments below.