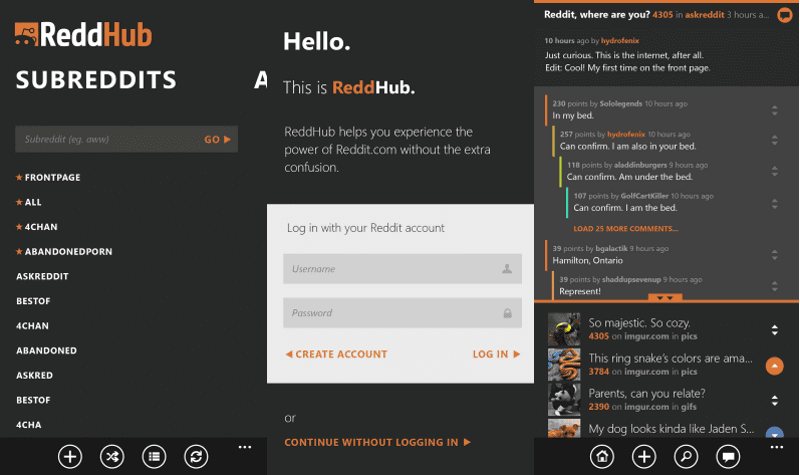 2 weeks ago we wrote that popular desktop Reddit reader Reddhub was nearing release on Windows Phone, and today we are happy to report that the app is now available to download.
The app features the the full Reddit experience – from login, posting, messaging, and more and lets you customize your view with an adjustable slider, meaning you can see as much of the content or links as you like.
The app supports the usual videos and images, and uniquely does GIFs do not seem to interrupt audio playback like on Baconit (reason enough to switch I think all by itself).
It will also view many comment links like images inline, instead of a new page and uses gestures such as sliding left and right on tiles to view the next one.
The app is not universal, meaning if you purchased it on the desktop you have to purchase it again on mobile, but the IAP are 50% off for existing desktop users.
Download the app for free from the Windows Phone Store here or search Reddhub in the store.