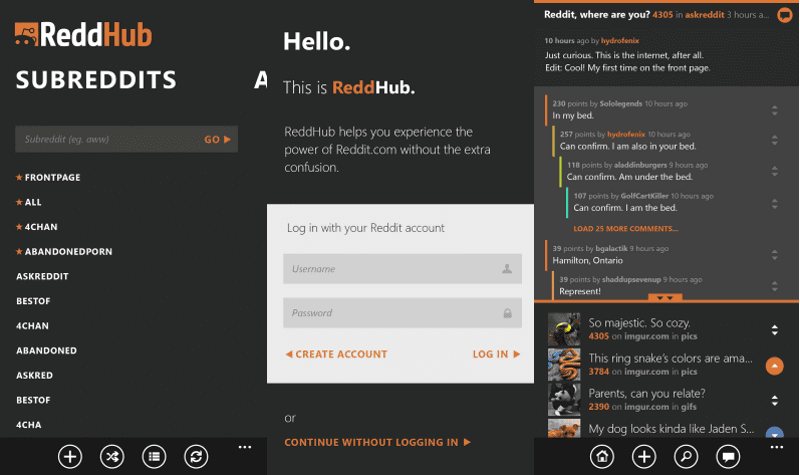 ReddHub, a popular Reddit client for Windows 8 is currently in closed beta on Windows Phone, and development is reportedly going on apace, such that it may soon be ready for public release.
Brazilian site WindowsTeam report that the app is in its final beta round before its official release and the latest closed beta brought:
Over 50 bug fixes and tweaks
New gesture command to view messages (swipe)
Now receive notifications when you receive a message
Some settings in the UI of the app in the field of comments and messages
Many smaller changes.
Hopefully with Windows 10's universal app store around the corner we will continue to see more cross pollination between the best Windows Phone and Windows 8 apps for the benefit of the whole ecosystem.
[source link="http://www.windowsteam.com.br/o-cliente-reddit-reddhub-entra-em-fase-final-do-programa-beta/"]Windowsteam.com.br[/source]