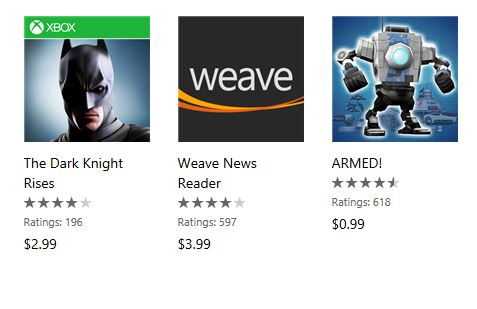 Red Stripe Deals for this week is now live in Windows Phone Store. Xbox game The Dark Knight Rises, Weave News Reader and ARMED!  indie game are now available at discounted price.
The Dark Knight Rises:
The epic conclusion to filmmaker Christopher Nolan's Batman trilogy arrives in the exclusive video game inspired by the movie.

THE EXCLUSIVE GAME INSPIRED BY THE DARK KNIGHT RISES
After being gone for eight years, Bruce Wayne gets back into action as Batman. Waiting for him are the mysterious Selina Kyle, and Bane, a lethal adversary on a crusade to tear apart Batman's legacy piece by piece.
Meet all of Batman's allies and regain your strength to protect Gotham City from Bane.
Become completely immersed in the story thanks to likenesses of all the movie's main characters like Catwoman, Lucius Fox and Commissioner Gordon.

AN EPIC GAMING EXPERIENCE
Dozens of missions plus random events will make you feel all the thrill of being a superhero. Deal with hostage situations, bomb squads, jailbreaks and car chases to prove that you're the true protector of Gotham.
A thrilling fighting system that puts you right in the heart of the action thanks to many different moves and cinematic effects.
Collect items hidden within the city to unlock upgrades and new fighting skills for Batman.
Download it here from Windows Phone Store for $2.99.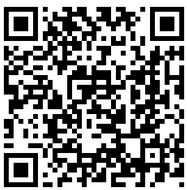 Weave News Reader:
Weave is a news reader that lets you follow any website or blog you are interested in at any time. We provide a huge set of built-in news sources grouped by categories such as technology, world events, gaming, etc. From there, you can search for any other site you want to add.

The first time you open the app, pick from a few of the more popular topics. If you don't see something you like listed, don't worry – there are a lot more topics in the browseable library we've included with the app!

We've also provided a TON of customization options – everything from different fonts, font sizes, and reading theme colors (try the "night" reading theme when you're up late reading the latest news!).
Download it here from Windows Phone Store for $3.99.
ARMED!:
ARMED! is a sci-fi turn-based multiplayer strategy game for Windows Phone created by indie studio, Sickhead Games. Part RTS, part tabletop strategy, ARMED! puts you in command of a fleet of futuristic tanks, turrets, and robots with one mission: infiltrate enemy territory, crush their forces, and destroy their headquarters. Play ranked head-to-head games against online opponents, challenge your friends to a correspondence game, or battle the AI in single player mode.
Download it here from Windows Phone Store for $0.99.
Find the deals here in Windows Phone Store.