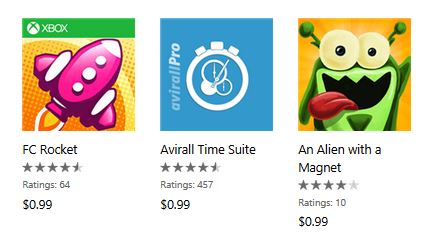 Red Stripe Deals for this week is now live in Windows Phone Store. Xbox game FC Rocket, indie game An Alien with a Magnet and Avirall Time Suite are now available for just $0.99 in Windows Phone Store.
FC Rocket:  
It's Flight Control… But Not As You Know It!Flight Control Rocket is the next evolution of Firemint's genre-defining #1 hit, Flight Control.Leave the terrestrial skies of Earth and venture into a whole new galaxy of adventure, action, and addictive path-drawing gameplay!
• 10 new Motherships!
• New 'Rescue' game mode!
• 4 new Bots!
• The classic Flight Control experience – but with a retro Sci-Fi inspired flavor and pace all of its own
• 15 spacecraft with unique abilities and characteristics
• Thrilling game modes such as the fast-paced Infinity and the expansive Odyssey
• A cast of quirky Robots with special powers that help boost your score
Download it here from Windows Phone Store for $0.99.
An Alien with a Magnet:
Welcome to the galaxy of An Alien with a Magnet, an amazing new platform-adventure-puzzler with a literal twist! Pick up diamonds, find secret orbs and unlock new levels to get the alien home safely in this new crazy mobile game.

Take control of our Alien and his spaceship and get him back to his home planet using just a magnet. Get ready to explore multiple galaxies using this magnet to orbit around colorful and unique planets to get to your goal. But beware of dark holes, challenging puzzles, multiple locks and asteroids blocking your path in space!
Download it here from Windows Phone Store for $0.99.
Avirall Time Suite: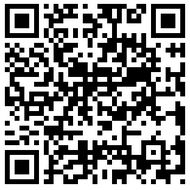 With simple timer to professional task tracking, Avirall is a Windows Phone exclusive and unique suite of 5 innovative millisecond precise professional grade time keeping tools. Avirall has Quick Stopwatch, Stopwatch Pro for sports people, and students, Timer Pro, Activity Logger and Project tracker to keep track of your projects, tasks, money, profits, and payments. Best tool for freelancers. You can create and maintain multiple timekeepers with each of the tools and keep them running for as long as you need them. Timekeepers in Avirall maintain themselves even if you shut your completely off. Professional class clocks have days, hours, minutes, seconds, and milliseconds. You can edit, remove, or keep timekeepers on your device.
Download it here from Windows Phone Store for $0.99.
Find the deals here in Windows Phone Store.