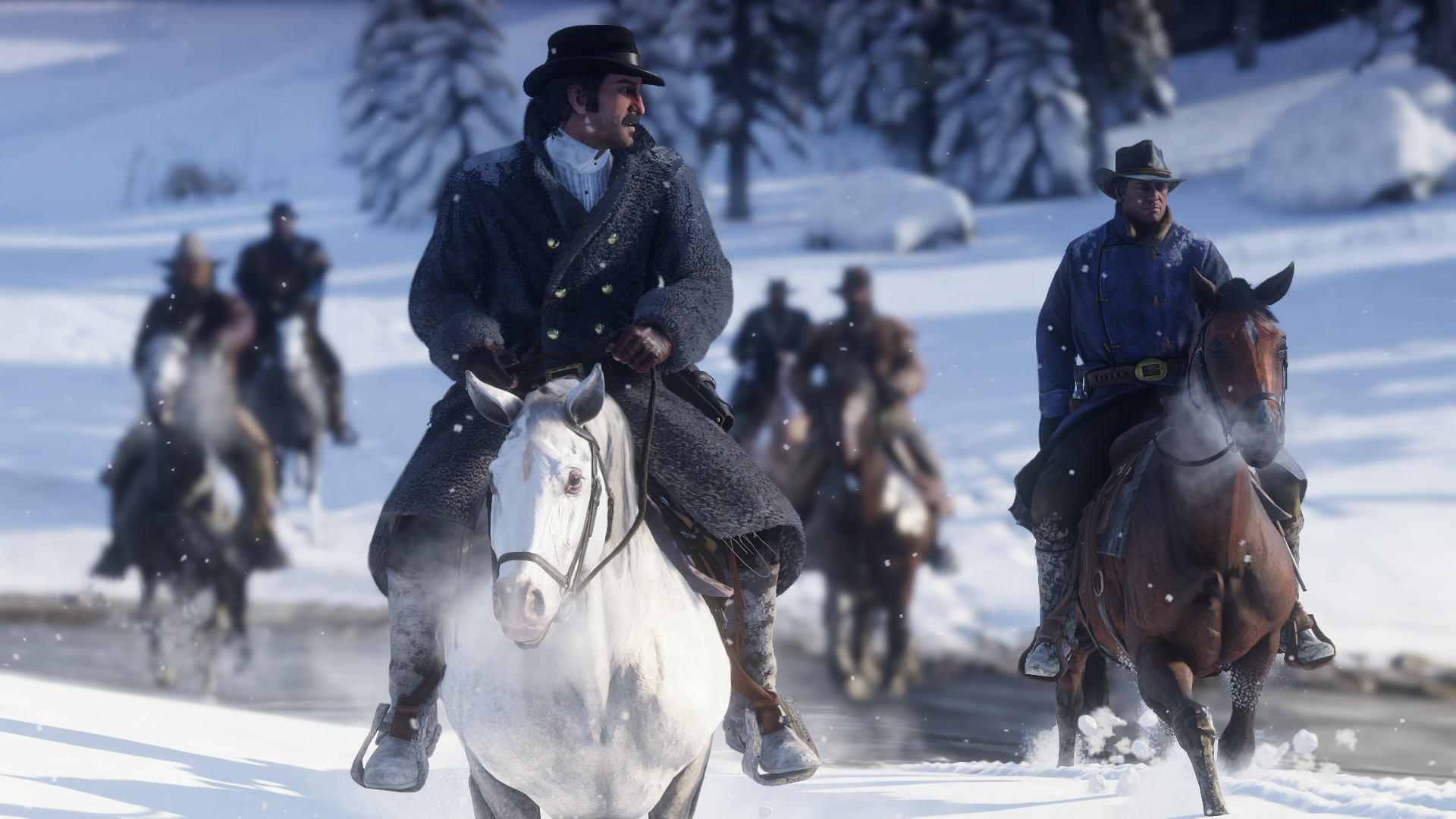 Information surrounding Red Dead Redemption 2's gameplay is scarce, but a new leak may have provided some details as to what players can expect. According to Trusted Reviews, it will feature a battle royale mode and more. Take the following with a grain of salt. Nothing has been confirmed by Rockstar themselves as of yet.
Trusted Reviews apparently received documents leaking details about Red Dead Redemption 2 in August of 2017. Without any way to verify the information, they withheld it until now. After certain parts of the documents have been validated by promotional materials released by Rockstar so far, they believe the information to be accurate.
The documents appear to indicate that Red Dead Redemption 2's online aspect will feature modes like Battle Royale, Revive and Survive, and Money Grab.
It is unknown how its alleged Battle Royale mode will function exactly. With games like PlayerUnknown's Battlegrounds and Fortnite on the market, it's easy to assume that Red Dead Redemption 2's mode will operate similarly.
Revive and Survive apparently pits two teams against each other as both try to stay alive the longest. Players will be given a limited amount of time to revive teammates before they are eliminated.
Lastly, Money Grab supposedly features two teams fighting for bags of money at a specific location. Players must then collect them and return them to their bases as quickly as they can.
Like Grand Theft Auto Online, Red Dead Redemption 2 Online will also let players freely explore the open-world environment, but this time around it will have more depth. Shopkeepers, for instance, will display amenities during the day and pack things away at night. You'll also be able to purchase 'apartments' like in GTA Online in the form of tents that can be upgraded.
In the game's single-player campaign, players may be able to partake in a variety of activities like fishing, herding, and gold mining among its side missions. Vehicles will apparently include minecarts, handcarts and horse-drawn carriages.
Red Dead Redemption 2 is set to include both first-person and third-person modes according to the documents obtained by Trusted Reviews.
As I said at the beginning, take all of this with a grain of salt and healthy dose of skepticism. Red Dead Redemption 2 was just delayed until fall 2018, so we may be a ways off from getting any concrete details provided by Rockstar.