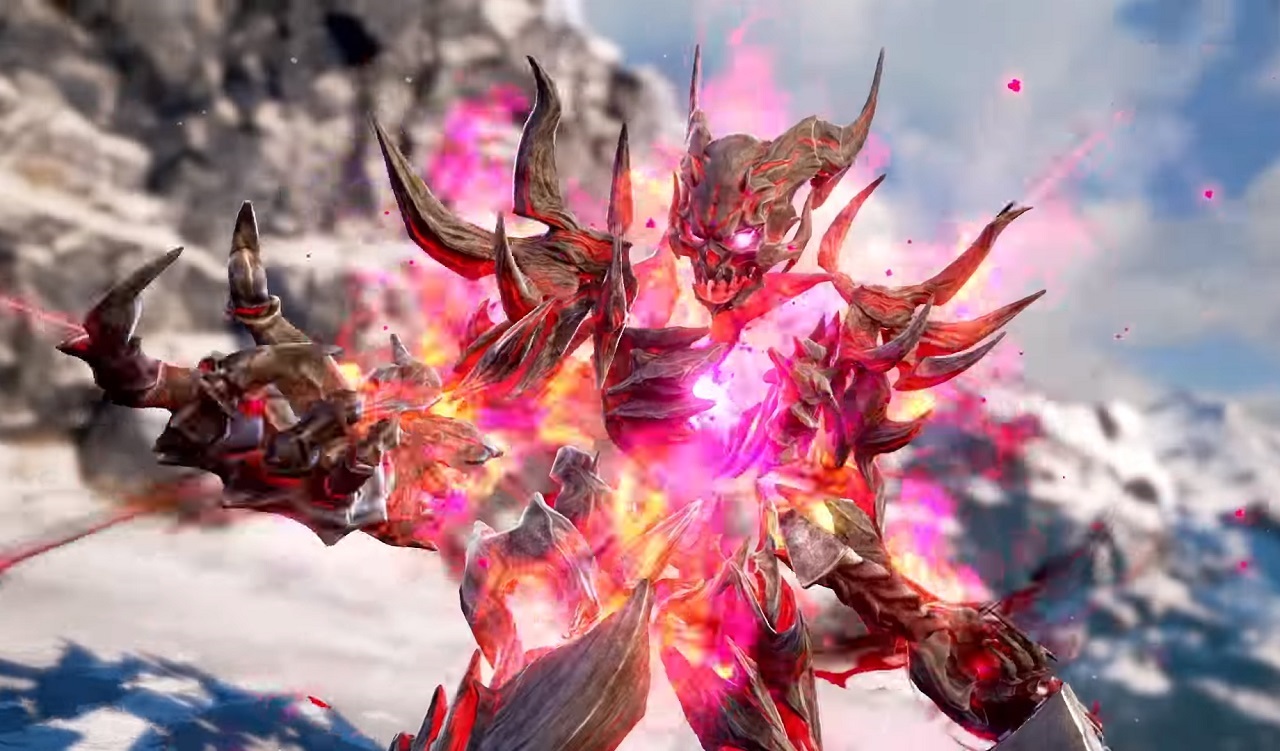 Inferno, the classic boss of Soul Edge, the original SoulCalibur, is officially returning for the upcoming sixth entry in the fighting game franchise.
Unlocked by reaching level three in the game's Soul Chronicle mode, Inferno is the last character in the game's twenty-two character strong roster.
Bandai Namco has confirmed that you will not be able to play him online
The main antagonist of the series comes equipped with the classic and powerful Soul Edge, a powerful and legendary sword that drives the series' story. Based on the same basic moveset as his appearance in every Soulcalibur game, Inferno retains his complex mimic ability which allows him to use the same attacks as his opponents. Coupled with a sizable chunk of his own unique attacks, Inferno is a threatening character to fight against.
Due to the overpowered nature of his character, Bandai Namco has confirmed that you will not be able to play as Inferno online. He will, however, be available for local multiplayer and as a base for the game's character creator.
SOULCALIBUR VI - Inferno Character Reveal | PS4, XB1, PC
Soulcalibur 6 releases on October 19th for [amazon_textlink asin='B077Y86FJP' text='Xbox One' template='ProductLink' store='mspoweruser-20′ marketplace='US' link_id='09f610ce-c89a-11e8-a0b0-03dfb6669019′] and PC.