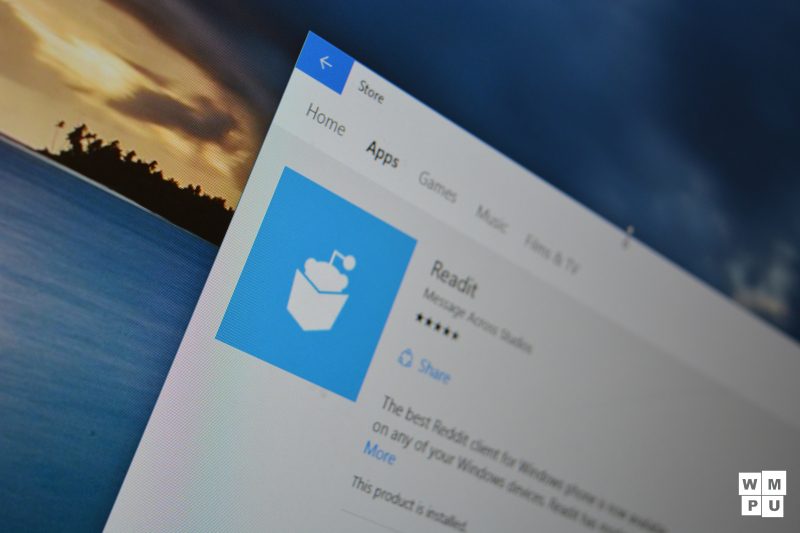 Recently, Readit arrived for Windows 10. The new Readit app is universal, and it comes with a decent range of features – however, the developer has promised to deliver more updates in the near-future. The app picked up a new update today, and it packs a lot of improvements. Here's the full changelog:
More responsive/better performance
Light theme is even lighter, matches system apps
Dark theme now matches the system apps more
Redesigned login dialog
New favorites bar in title bar/header
Right click subreddits to add them to favorites
Reorder favorites by drag + drop
New way to jump to subreddits from the title bar/header – ctrl+J will bring you there as a keyboard shortcut
View a random sub from the jump dialog
View a random subscribed sub from the jump dialog
Ctrl+f from anywhere in the app will open search
Added open in reading mode in the ellipsis menu when viewing a post – opens edge in reading mode to that page
The currently viewed post now has a highlight indicator in the list
Version number is now in settings, tied to the installed package
Go directly to comments by clicking the comment count/new comment count/etc. This may not always work, still adjusting this. (Kind of a beta feature)
Fixed album size cutting off images
Fixed settings being reset/notifications continually happening
Disabled clicking author/subreddit in post list to prevent accidental clicks
Various UI modification
As you can see from the above changelog, the app has picked up quite a lot of features. For those who missed it, make sure to checkout our min-review of the app here.
The latest update for Readit is available for free on the Windows Store, and you can grab it right now by heading over to this link. Keep in mind that there's an in-app purchase which allows you to remove the ads. Nonetheless, what do you think of Readit? Discuss in the comment section below.