Readit, one of the best Reddit client for Windows Phone is now available on the desktop. The developer of the app today announced that the app is now available for Windows 10. At the first look, the app looks fantastic.
The new Readit app for Windows 10 is a completely separate app from the original Windows Phone app. To bring it to the Universal Windows App platform, the developer has developed a new app – which is good, and kind of bad. As it is a new app, the app will be missing some features that are already available on the Windows Phone app – however, we expect the developer to deliver new updates to add more features to the app soon. However, as this is a Universal Windows App it'll soon be coming to other Microsoft devices, such as the Microsoft HoloLens (yep, HoloLens) and Xbox.
Readit on Windows 10 looks beautiful. The app includes a dark theme, which some of you may not be a big fan of – but personally, I really dig the dark theme of the app. It's worth noting that a light theme could get added in the near future, however. The app includes a clean, and modern user interface which makes it look even prettier.
Gallery : Readit
---
When it comes to features, the app doesn't disappoint at all. From moderating features to the ability to edit your account's flairs – most of the important features of Reddit is available on the app. It's worth noting that a nice feature of most of the Universal Windows Apps is the responsive layout which adjusts the content based on the window size — it also lets you get an idea of how it may look on the Mobile, which is pretty nice as well.
It's worth noting that Readit will be getting a new update soon which will bring full message, multi-reddit support and some other new features. Overall, I think Readit is the best Reddit client for Windows 10 right now. It's clean and beautiful, and includes a decent range of features as well.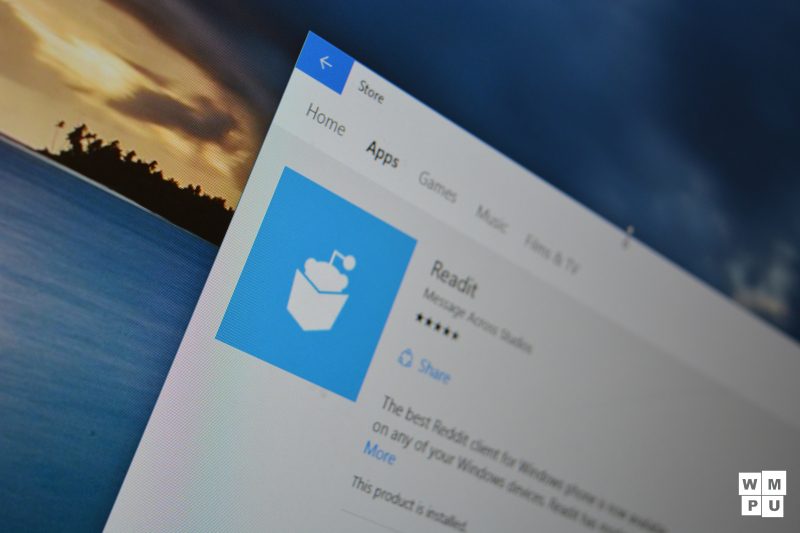 Readit is free on the Windows Store, and you can grab it right now by heading over to this link. Keep in mind that there's an in-app purchase which allows you to remove the ads.
If you've tried the app Windows 10, what do you think of it? Discuss in the comment section below.