Hey everyone,
Thanks for the feedback! After thinking a lot about this issue, we decided to bring an option which will allow users to open articles in a new tab. If you open articles in the same tab, you will continue to be able to open articles in the same tab. However, if you want to open articles in a new tab, you can now enable an option on the site which will automatically open all the articles in a new tab. To enable this, just head over to the homepage, click on the gear icon in the "Latest Article" section and you will see the option: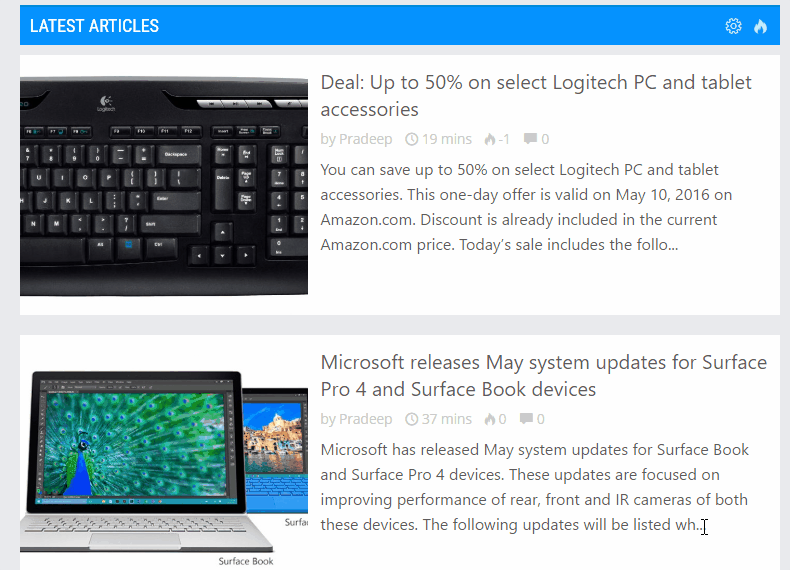 When you enable/disable this feature, the site will update automatically and you won't have to refresh the page to see the changes in action. Pretty sweet, right? It's also worth noting that you can disable the auto-scrolling homepage from the same panel. Additionally, these features can be configured in the Settings page where you can also change the site's theme.
If you have any other feedback, feel free to let me know on Twitter or leave a comment below.
---
Original article follows below. 
With our front page 60 articles long it can sometimes get tedious to go backwards and forwards when catching up on the day's news.
Other pages with large collection of links, such as twitter, manage this by opening links in new tabs, making it easy to load a number of articles in a row and then read them at your leisure.
We are considering implementing the same feature on this site, but given that this is exactly the kind of change that can annoy thousands of readers we are first looking for some feedback.
Let us know in the poll below how you would feel about this change.