At CES 2018 today, Razer revealed "Project Linda," a 13.3-inch laptop powered by the Android-based Razer Phone. Don't get too excited, it is not a commercial product yet, Razer is unveiling it as a concept. Project Linda concept blurs the lines between the smartphone and the laptop. Users can dock their Razer Android device inside the laptop chassis where a touchpad would normally reside and connects to the device with a single button. Since the Razer smartphone is powered by latest Qualcomm Snapdragon 835 processor and 8GB of RAM, users will be able to enjoy responsive Android experience on the bigger laptop screen and the 5.7-inch display of the phone can be used as a touchpad or as a secondary screen to access some parts of apps, etc.
The laptop dock looks almost like a Razer gaming laptop. It features a full-size keyboard with Chroma backlighting for personalization. The unibody CNC aluminum chassis of Razer Project Linda is just 0.59-inch (15 mm) thin and weighs under three pounds (1.25 kg) including the docked phone. The 13.3-inch display is a Quad HD touchscreen with 120 Hz refresh rate. And the 53.6 Wh internal battery can rapidly charge the docked phone to full capacity over three times while away from AC power. It also has 200GB storage for saving games, content, etc. Razer has included a 3.5-mm audio jack, a USB-A port, a USB-C charging port, 720p webcam, and a dual-array microphone on this device. There's no speakers in the laptop dock, instead the dual front-firing speakers of the phone will provide the required audio experience.
Gallery:
Gallery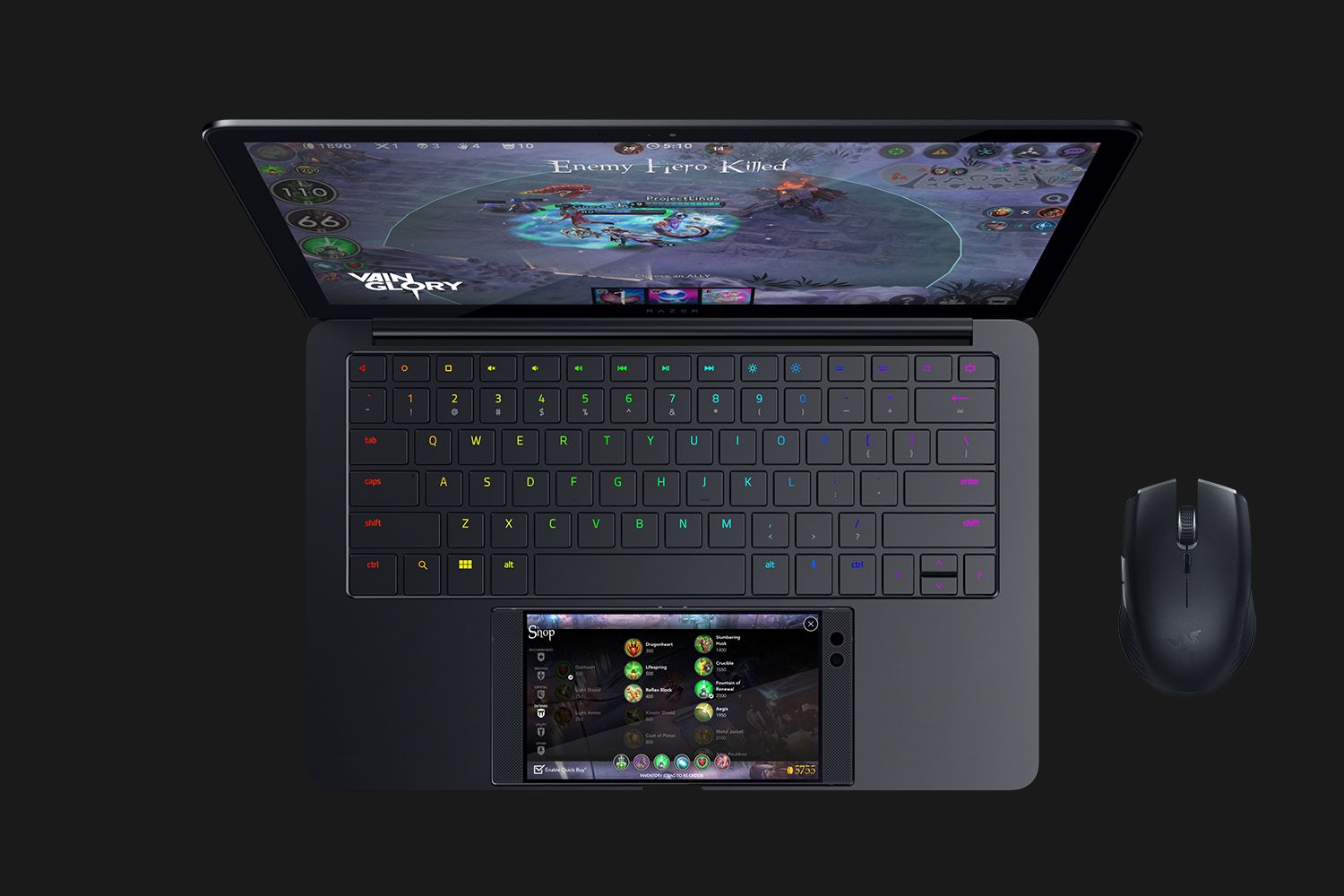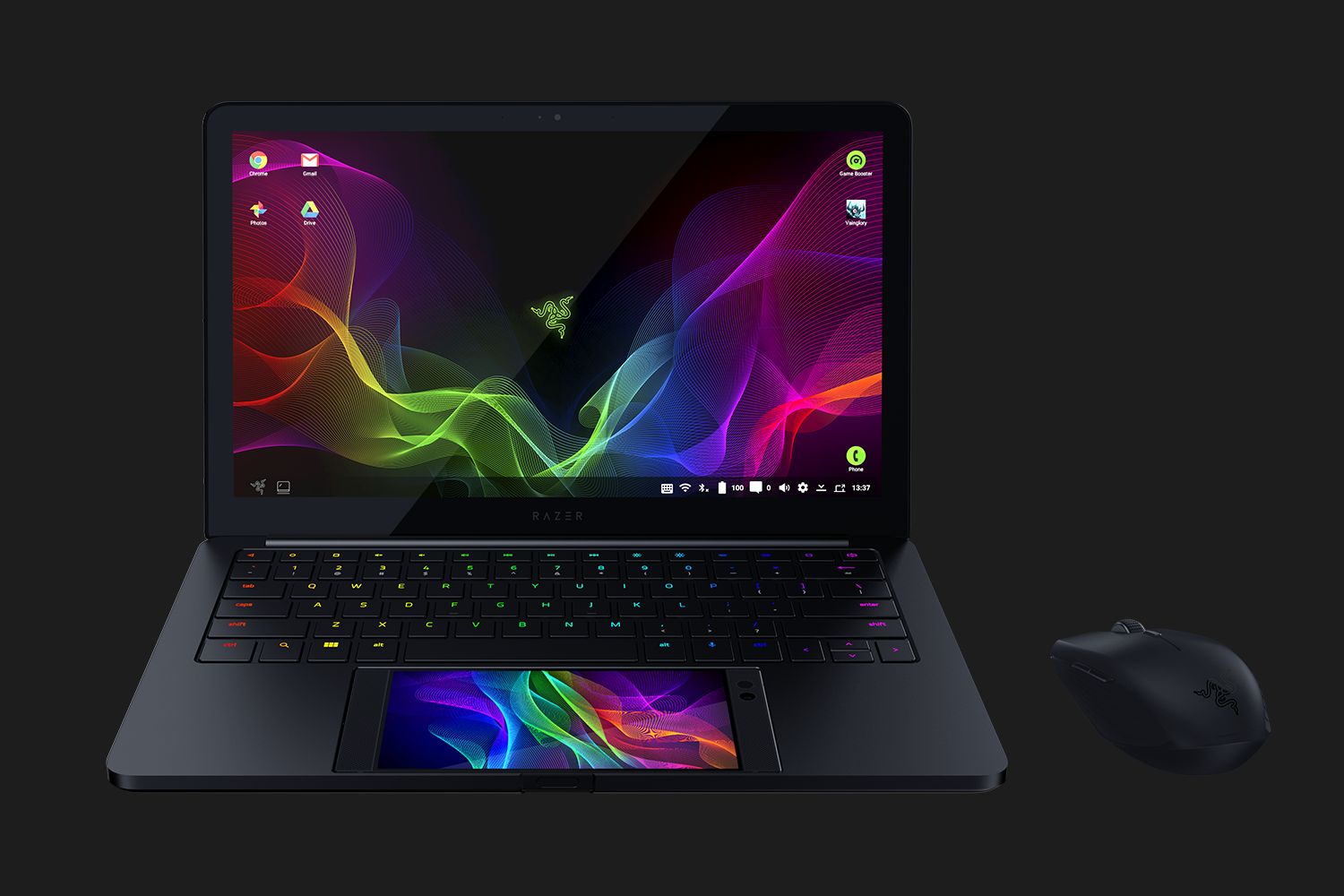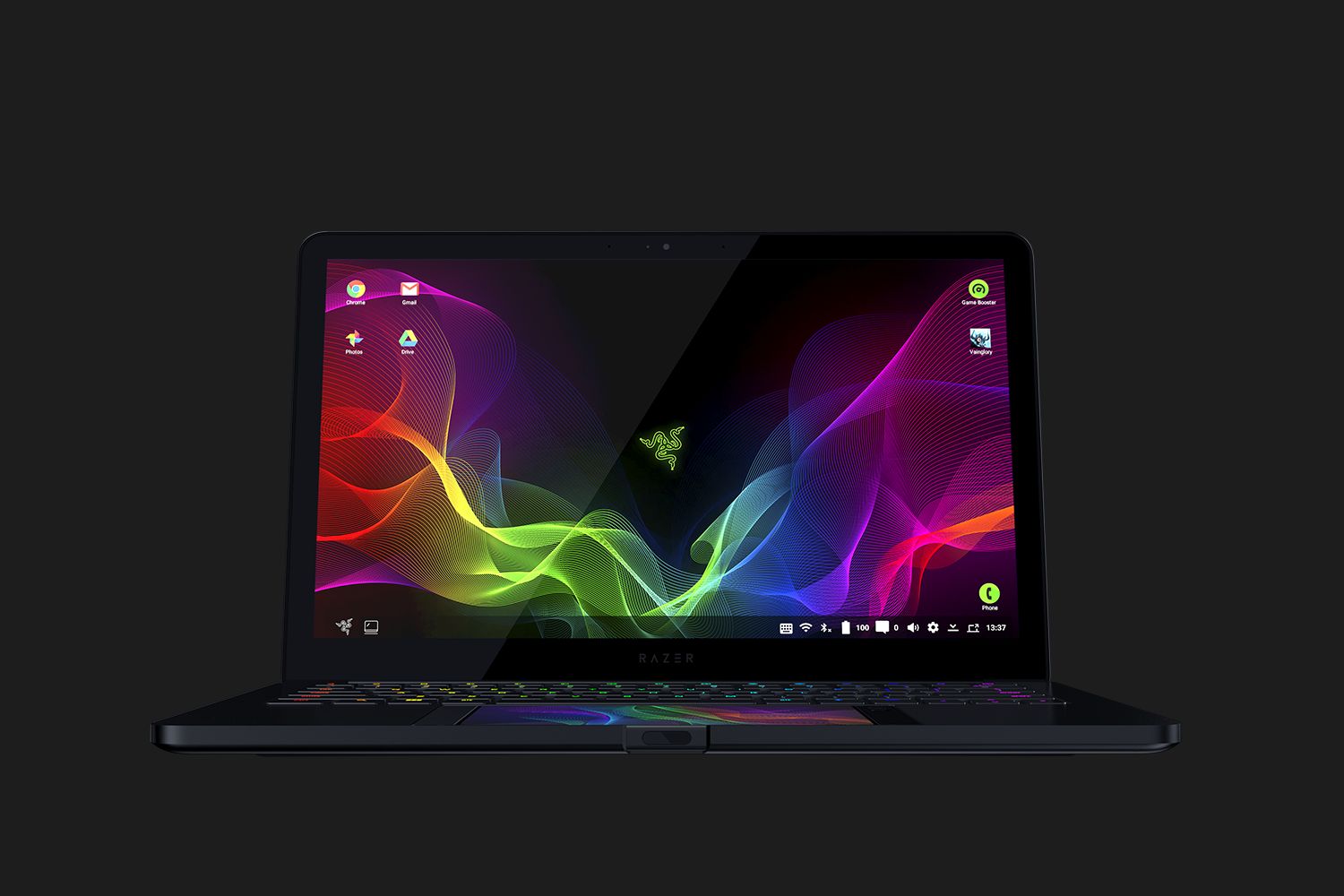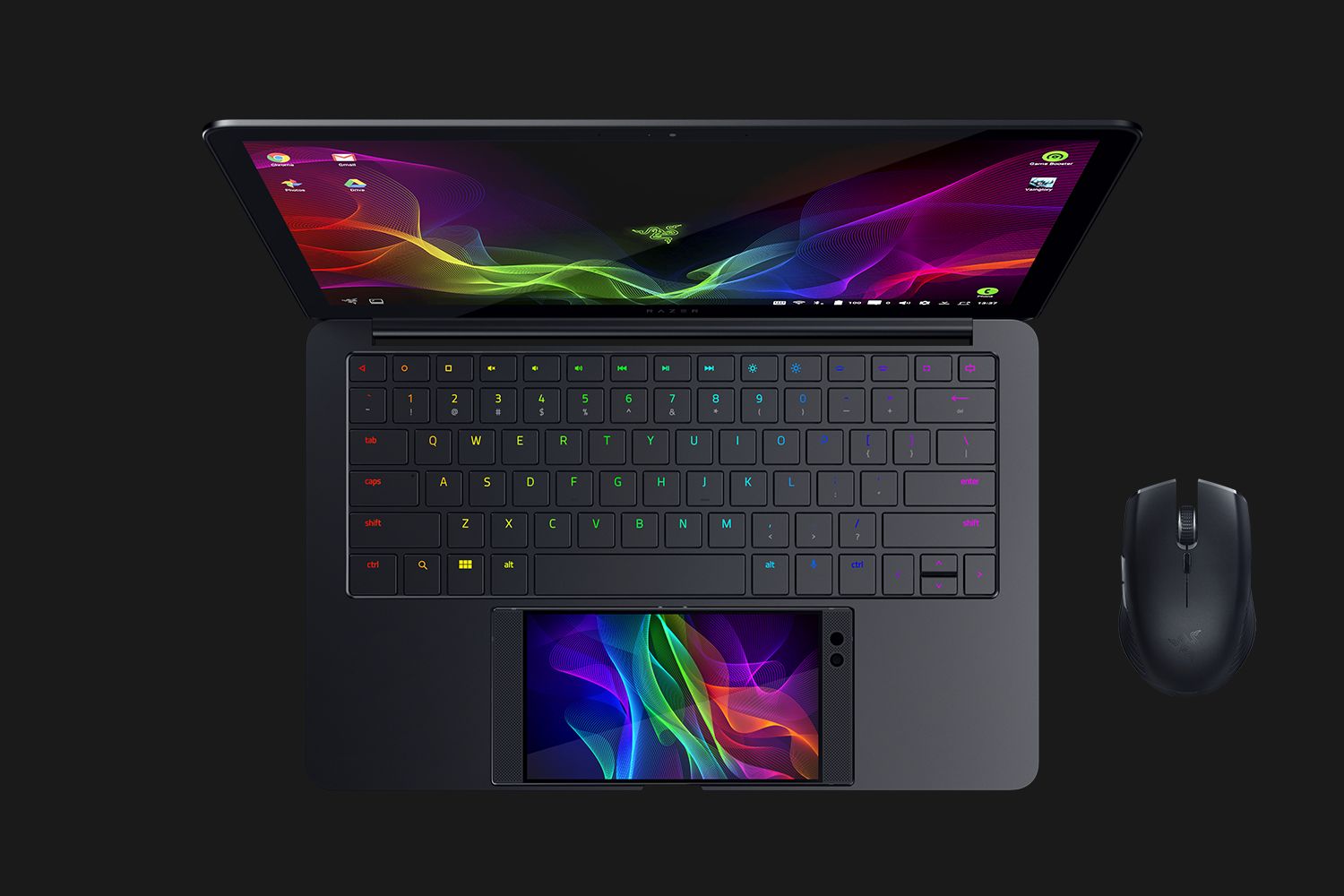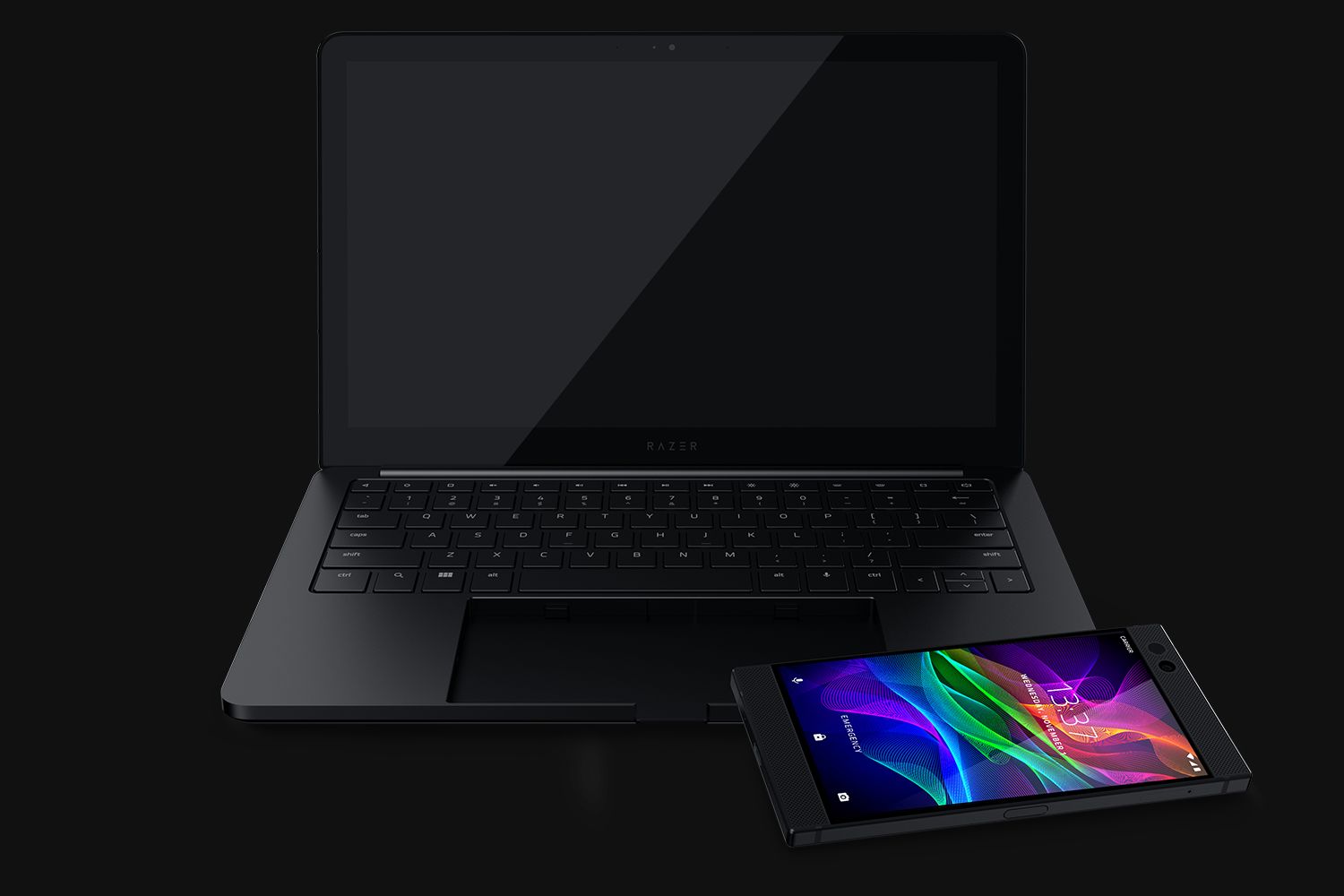 Learn more about this concept here. What do you think of this concept?