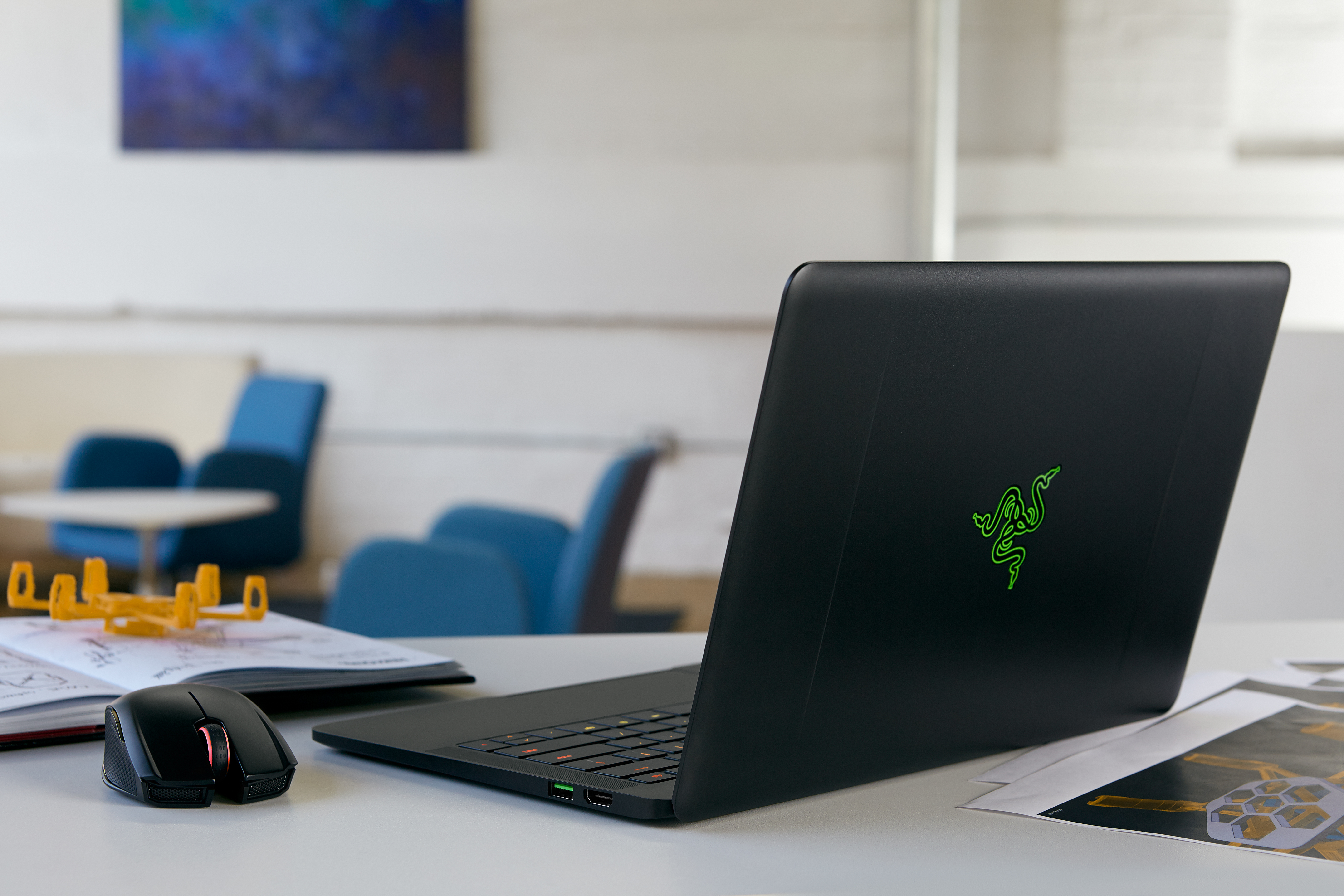 Just in time for the Peny Arcade Expo (PAX), Razer has announced a new upgrade for its Razer Stealth ultrabook aimed at young professionals and users in need of a thin and light but powerful ultraportable.
To begin with, Razer's Stealth Blade -the self-proclaimed "ultimate ultrabook" is getting improvements to its battery life and performance. It's now being powered by an intel i7 7th Generation (Kaby Lake) processor paired with 16GB of dual channel RAM and a 1TB SSD.
Intel says "The new Razer Blade Stealth leverages the efficient performance of 7th Gen Intel Core to give people the power they need to create, watch and play at full capacity in a beautiful and ultra-portable design.", touting the improved power over the older Blade Stealth. For most ultrabook users, however, the improvements  to the battery would be more significant over the upgrades to the processor – and Razer seems to have paid attention to that aspect of the laptop as well.
We now have a 53.6 watt-hour battery in the new Stealth which Razer claims now lasts even longer than the older Stealth with up to 9 hours on a single charge (note that Razer said "up to" and not "over" or "about" though).
To top it up, the Stealth picks up QHD 2500  X 1400 screen which Razer states provides "best-in-class" visual performance with a 4K display available as an upgrade for Adobe RGB Colour saturation.
Razer's new Stealth ultrabook starts at $999 and will be shipping today from Razer's online shop. Later this month, you'll be able to get it from Amazon and the Microsoft Store – but if money is burning a hole in your pocket, you can pick it up from the source link below.