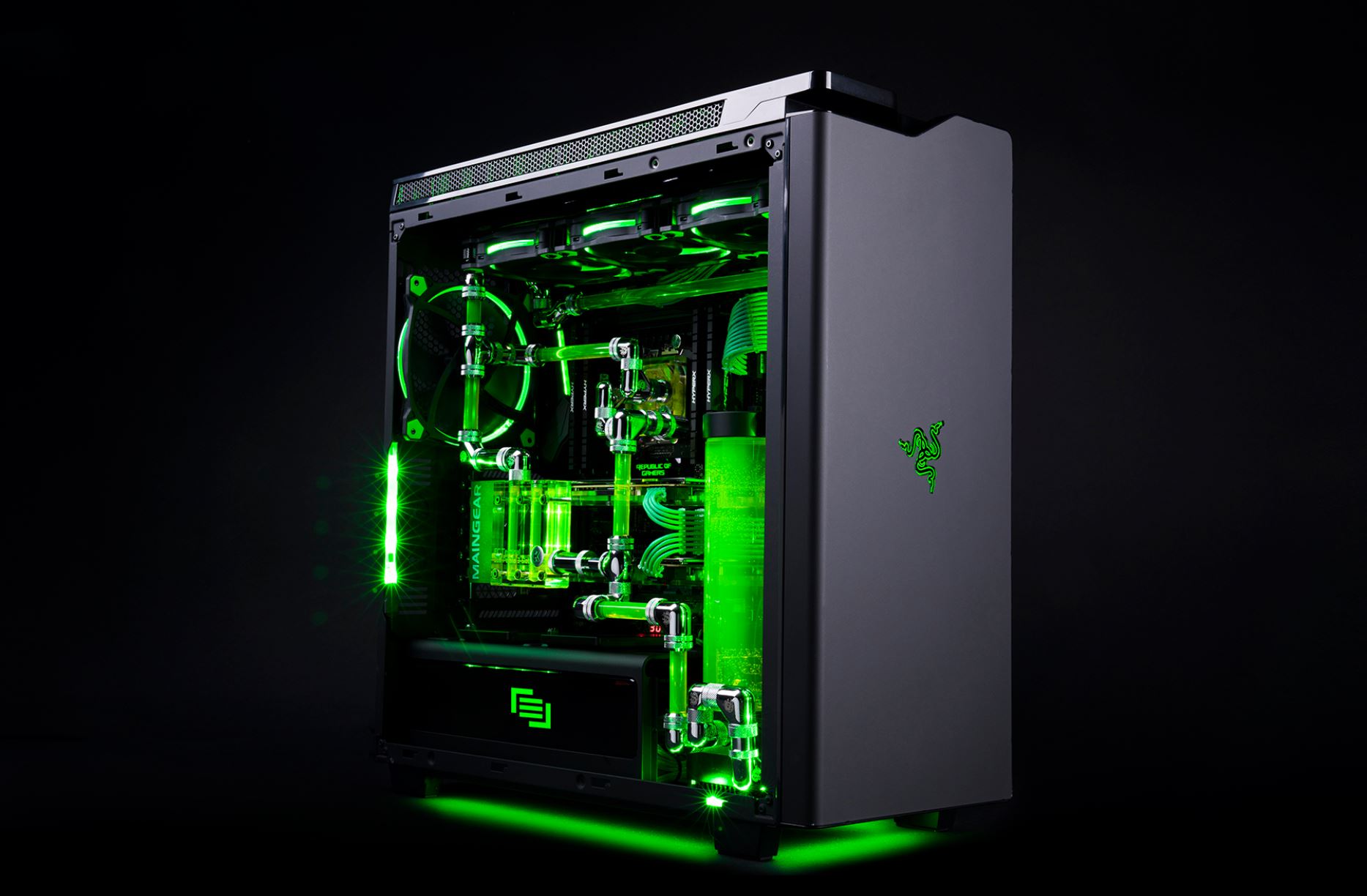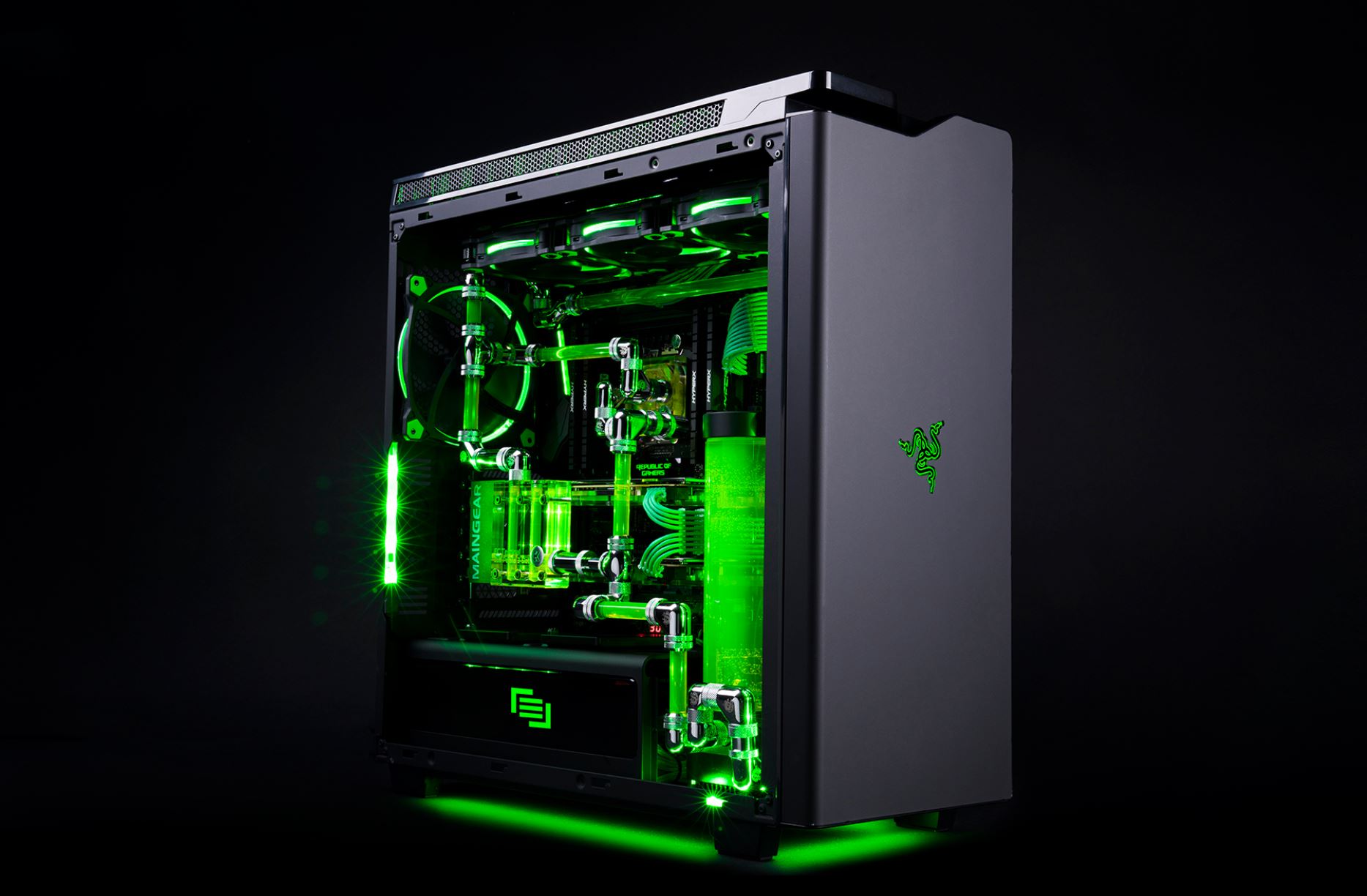 MAINGEAR, a leading PC systems integrator of custom gaming desktops, notebooks and workstations this week announced an partnership with RAZER to release the MAINGEAR R1 | RAZER Edition, the ultimate gaming PC to pair with RAZER's gaming accessories. The R1 | RAZER Edition offers great level of customization, starting with a large selection of the best gaming components and offering countless options, allowing gamers to create their own custom PC. Each MAINGEAR R1 | RAZER Edition is hand-assembled by a single MAINGEAR master craftsman in New Jersey. Just like other MAINGEAR systems, these systems are artfully built with internal Origami Wiring and options for hardline liquid cooling.
Also this PC is 4K and VR ready with graphics options from NVIDIA and AMD, along with the latest Intel Core i7 processors. For storage, you can also get the latest NVME SSDs as well as massive 10TB HDDs. You can select up to 32GB of HYPERX DDR4 RAM as well.
The new MAINGEAR R1 | RAZER Edition is available at MAINGEAR starting at $999 USD.