Razer has revealed their upcoming Razer Blade Stealth 2020 upgrade with boosted specs and new display options. 
The ultra-portable slim laptop is now available with an updated 10nm four-core, eight-thread 11th-gen Intel CPU running at a base clock speed of 2.8GHz. This upgraded CPU makes the Razer Blade Stealth 2020 more capable of gaming or video editing work, something you may want to take advantage of with the laptop's new OLED panel.
For graphics processing, the internal GPU hasn't changed since the last model. The Blade Stealth still sees a 4GB GeForce GTX 1650 Ti GPU that should run most current-gen games well enough. 16GB of 3,733MHz LPDDR4X memory will be included, but you'll be left with the single 512GB NVMe SSD, although that is upgradable.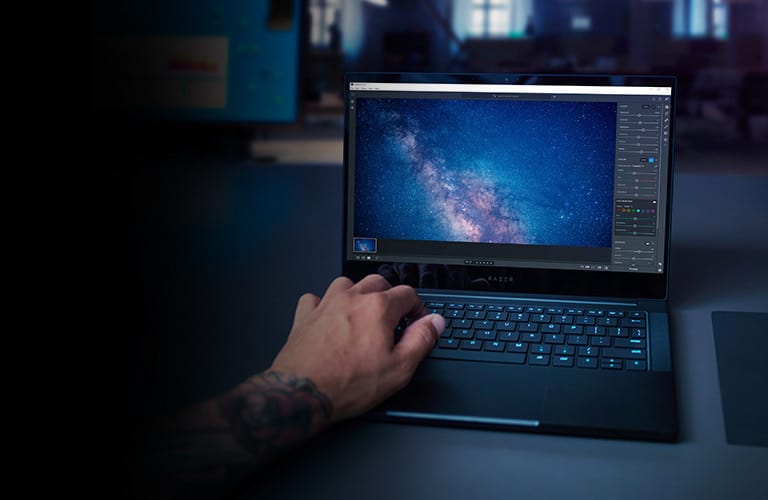 Razer no longer offers a 4K panel on this laptop line. Instead, the gaming company has replaced the Stealth's high resolution display with a 1080p OLED screen that's rated for 100% DCI-P3 coverage, it's also a touchscreen. There's also a 120Hz model for $200 less.
The laptop's IO has seen a considerable updatep. There's now two Thunderbolt-4 USB-C ports, two USB-A ports at 3.1 standards and a headphone/microphone port. This new model also includes WiFi 6 for speedy downloads.
For those who want to pick up the Razer Blade Stealth 2020, the upgraded laptop starts at $1800 for the 120Hz model. The OLED version costs $2000. It goes on sale later this month.