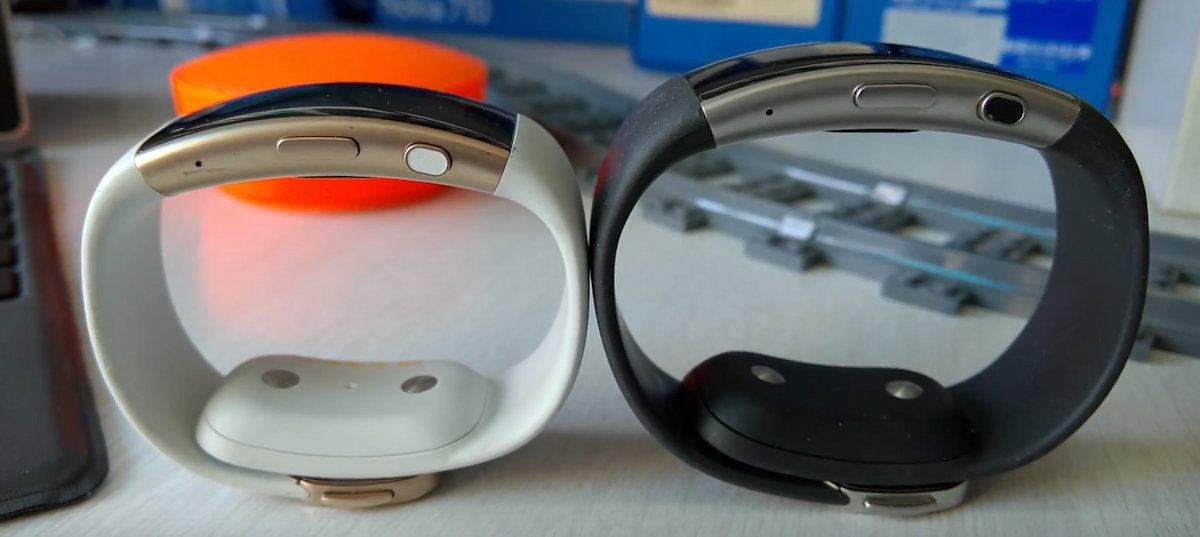 In June 2016 we first spotted a white version of the Microsoft Band on the arms of Microsoft's Panos Panay. At the time some suspected that it may be the elusive Microsoft Band 3, but we later learned it was merely a version of the Band 2 that was exclusive to Microsoft employees.
Because it is exclusive we have not really had a good look at the styling of the device, but now Chinese site Nokibar has managed to get some hands-on time with the rare device.
The device is of course functionally identical to the Black Band 2 except for being gold where it is silver and white where it is normally black, but still cuts a very nice figure which does make us wonder why Microsoft never released it more widely.
Microsoft has confirmed that the Band 2 is being removed from the market and it does not appear that a Band 3 will ever hit the market.
Have a look below then at what is likely a collector's item for what will soon be a bygone era of Microsoft wearables.