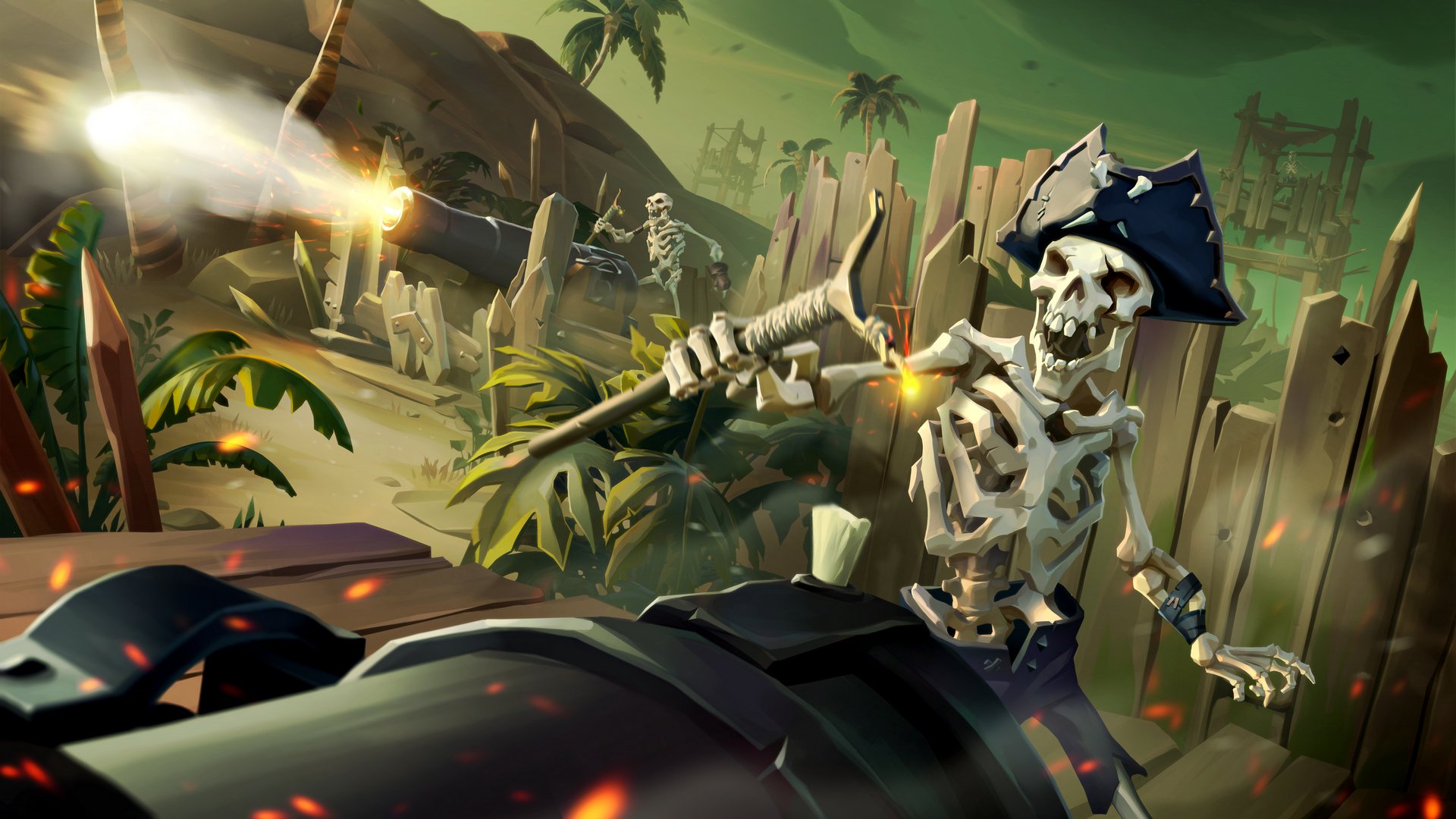 Last week Rare stated that the developer had been sifting through feedback ever since Sea of Thieves' launch and would communicate plans about upcoming content updates within the coming days. That day has finally arrived. Rare has revealed three content updates coming to the game starting next month.
In the announcement, Sea of Thieves Executive Producer Joe Neate stated that the company was considering how to create the most impact on players with the following goals:
Bringing players together in interesting ways, encouraging different types of player encounters
Enriching the world that players adventure in
Giving players new ways to play
Giving players a variety of goals and rewards
Broadening the journey to Pirate Legend and beyond
To facilitate this, the game's first content update, The Hungering Deep, is set to release next month in May. A new AI threat will be added to the world which players must discover and defeat as part of a "unique event." Neate explained in the video that part of their goal with The Hungering Deep is to get players to interact in different ways and bring crews together. The developer did not elaborate on what this threat would entail. Though players are still kept in the dark on what enemy they will be facing, Rare did reveal that it will include new mechanics and new rewards that players can earn through the event.
Also starting in May, Rare will begin to bring weekly events to Sea of Thieves. These are set to bring rewards that players can earn as well as introduce new mechanics.
Following that, the summer will have two more content updates, Cursed Sails and Forsaken Shores. Cursed Sails will introduce a new ship type that is being kept under wraps at the moment. This aims to add more variety to its gameplay. Forsaken Shores appears to be a bigger update that adds a whole new area to explore. Rare's goal was to make this area feel "much more perilous" and different than what you've experienced before. Another AI threat will be added in this area that fits within the theme of the location.
As for the rest of the year, Rare has plans for three more content updates throughout fall and winter. Details surrounding these will be revealed at a later date.
Via: Rare