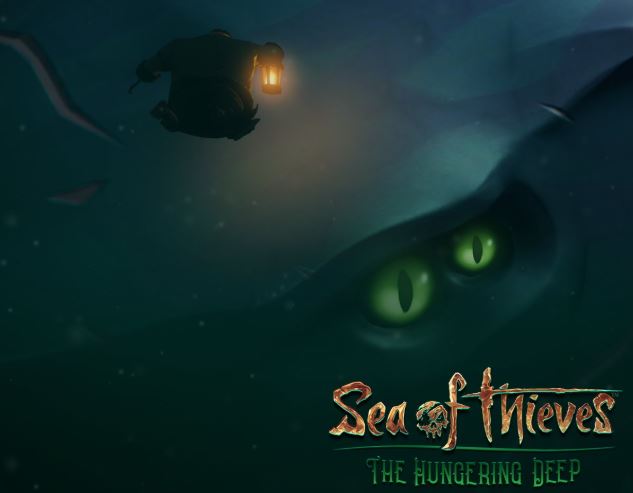 During the last episode of Inside Xbox, Rare released a short trailer for Sea of Thieve's upcoming expansion, The Hunger Deep. It didn't provide a lot of details other than that players would be facing some sort of monstrosity lurking below the depths, but Rare has now given us more information to go on, including details about new features and items being added.
According to Rare, players will "follow the trail of riddles and rumours to piece together what happened to 'Merry' Merrick, the proud owner of a pair of matching peg legs." While on your journey, you'll find new items like the drum, ship's flags, and speaking trumpet. New selectable tattoos and scars will also be added for more customization options. The items will remain in the game forever, however The Hungering Deep's campaign is only a limited time event.
To begin your quest, you can stop by one of the many taverns around Sea of Thieves' world. A group called the Bilge Rats have heard rumors about whatever is lurking below the sea, and once you learn of this too, you can seek it out for yourself while discovering what happened to 'Merry' Merrick.
Sea of Thieves already contains the kraken, but whatever this monster is is something else entirely. Possibly some mythical creature? A giant shark? Let us know what you think it may be in the comments.
The Hungering Deep releases for everyone on May 29 as a free update.