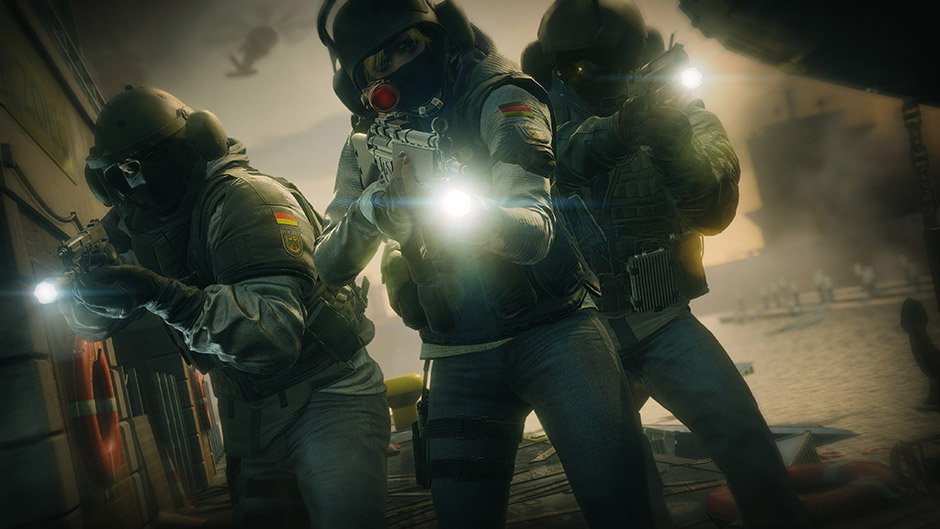 Operation Skull Rain, the new DLC package for Rainbow Six Siege, is now available for download on all platforms. The new update adds adds two new Operators: Caveira and Capitão, both from Brazil's Batalhão de Operações Policiais Especiais (BOPE) and the "most destructible map to date." according to publisher Ubisoft. For the first seven days, the ne operators will be instantly available to season pass holders exclusively. A description of the two new operators follows.
Caveira is the defensive Operator of the two. As such, she possesses the "Silent Step" skill that enables her to sneak up on enemies to immobilize and then interrogate them to reveal their teammates' location. Her arsenal includes an M12 and SPAS-15 for primary weapons, a PRB92 as a secondary, and Nitro Cell C4 and Barbed Wire for gadgets.

As the attacker, Capitão carries a tactical crossbow that can fire asphyxiating bolts that burn oxygen within a certain radius, as well as micro smoke grenades that can mask positions and team movements. Capitão also has an M-249 and PARA-308 for primary weapon options, a PRB92 for secondary, and frag and stun grenades rounding out his available arsenal.
The update is also set to add several tweaks and improvements to the overall Rainbow Six Siege experience, including a Tactical Realism custom game mode. This mode prevents players from marking enemies, gives no kill confirms, allowing only the timer, compass, and gadgets to be visible in the HUD. Check out a gameplay trailer below.
Head over here to get the DLC if you already havent picked it up on your Xbox One.