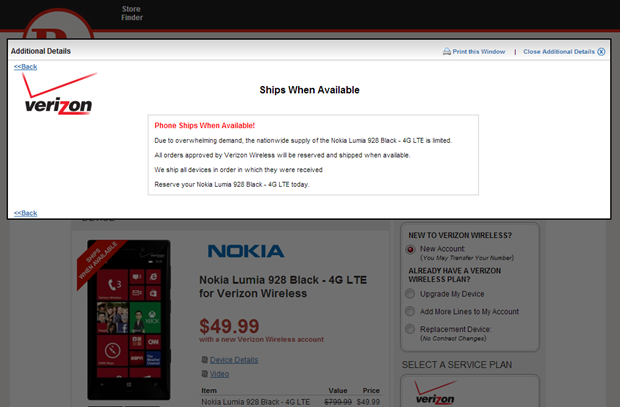 I generally do not think of the Nokia Lumia 928 as a device to set the world on fire, but it seems I may have to re-evaluate my opinions.
According to RadioShack, where both the black and white version of the handset has sold out, the device is facing "overwhelming demand" and "limited" nation-wide supply.
Unfortunately this means the handset will only be shipped when available, and shipped in the order in which orders were received, so it you still want one, you better get your order in here now.
Is the Nokia Lumia 928 a quiet hit, or has Nokia once again grossly underestimated initial demand? Let us know below.
Via TimesDigit.com