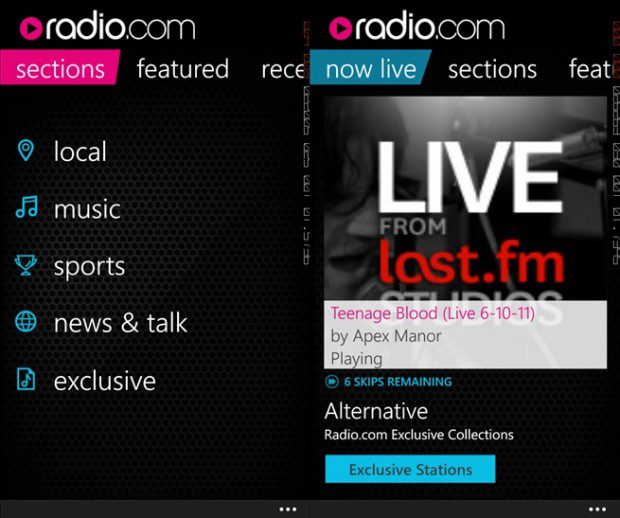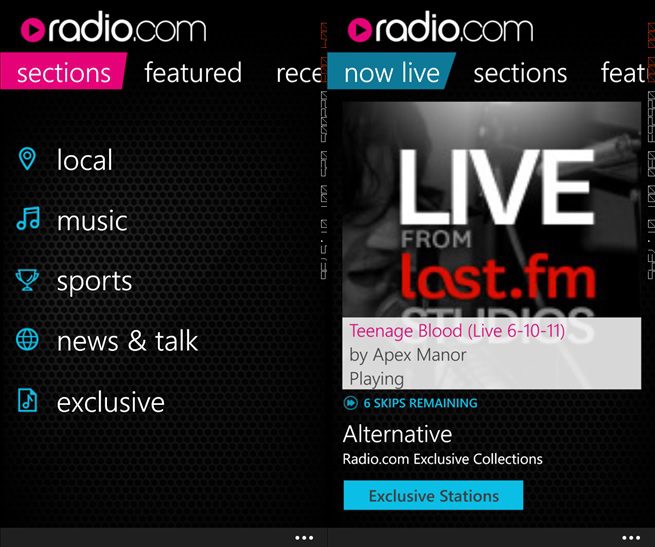 Radio.com is the official mobile app for the network of CBS Radio stations. It features nearly 300 live broadcast, HD and digital-only stations from CBS Radio. You can now stream your favorite radio stations anywhere you go with the Radio.com Windows Phone app. Browse over a dozen music genres and get local with news and sports from cities across the U.S.
Features:
•See what songs are playing right now on your favorite live, music stations with real-time album art displaying on your home screen
•Dive deeper into Now Playing info with artist bios, photos and more
•View station info, show schedules and news feeds
•Browse the latest Music news headlines
•Search the entire station catalog with ease
•Set a sleep timer
•Easily contact us to report issues or suggest features
Download it here from Windows Phone Store for free.