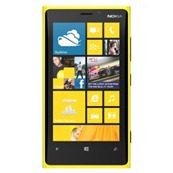 Analyst William Power from R.W. Baird has revealed the results of their most recent weekly channel checks in smartphone retail locations in USA.
They found on AT&T the iPhone 5 remains the most popular device, followed by the Samsung Galaxy S 3, Samsung Note II and then the Nokia Lumia 920. The position likely once again indicates sales in the hundreds of thousands rather than millions, but it still means the device is selling better than scores of other Android, Blackberries and of course other Windows Phones on the network.
Unfortunately no other Windows Phone makes an appearance on other networks, with the iPhone 5 leading on Verizon and Sprint, followed on both networks by the Samsung Galaxy S 3, while on T-Mobile the Samsung Galaxy S 3 and Samsung Note II were dominant.
If accurate it indicates that Windows Phone continues to need a lot of work in the USA, but I am sure the steadily increasing number of Windows Phones in the market will slowly turn the tide.
See the full line-up at Barrons here.