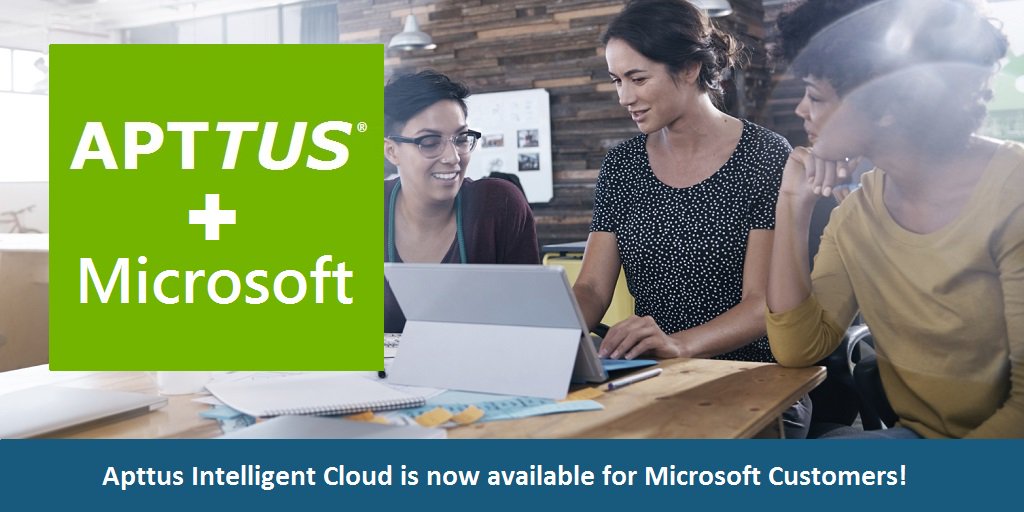 Apttus, a popular Quote-to-Cash solution provider on Salesforce platform, today announced that their Apttus Intelligent Cloud solution is now available for Microsoft Dynamics CRM customers.
"Our customers are leaders in their respective markets and require enterprise-level Quote-to-Cash applications." said Jujhar Singh, General Manager Microsoft Dynamics CRM.  "We are delighted to introduce them to Apttus' Intelligent Cloud, which adds value to their existing investment in Dynamics CRM. Our customers can benefit from Apttus' Configure Price Quote, Contract Management, and Revenue Management solutions."
Microsoft customers can now utilize the most advanced and innovative Quote-to-Cash solutions available anywhere, including:
Configure Price Quote (CPQ): close bigger deals faster with visibility into the latest product and pricing information, and the ability to quote quickly. Utilizing built-in analytics and intuitive workflows, salespeople and partners can discount smarter, run faster than the competition, and be easier to do business with— no matter how complex your business becomes.
Contract Lifecycle Management (CLM): bring visibility and control to the contract management process without standing in the way of revenue. Accelerated contract lifecycles keep sales teams ahead of the competition – centralized Legal playbooks and audit trails keep you 100% compliant.
Revenue Management: manage the realization of revenue, order management, commitments, billing, and account growth, synced with your quoting and contract solutions with clear visibility throughout the process.
Omni-channel E-Commerce: create a true omni-channel buying experience which ensures product, price and promotional information is always tailored, secure and up-to-date.
Incentives: motivate the behavior of all sales channels with Deep-Learning enhanced promotions, commissions, and rebates that greatly increase revenues at every stage of the sales cycle.
Quote-to-Cash Intelligence: give decision makers at every level a Deep-Learning powered tool that makes dynamic recommendations based on transactional data instead of static rules and allows them to take relevant, informed action across the enterprise. The top percentile of every sales organization can serve as a model for the entire sales operation.
User Experience: use data and documents in Word and Excel as interfaces for Microsoft CRM Dynamics via the Apttus X-Author for Dynamics
Learn more about this solution here.