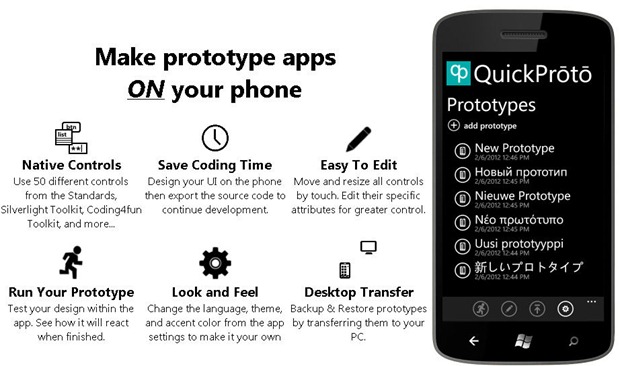 While Microsoft has have good tools for rapidly prototyping applications, those are all designed for the desktop.
QuickProto lets developers doodle applications right on their phone, using 50 different controls which are editable right on the device.
Designs can be exported as Visual Studio  source code to allow further development on the desktop.
The software is only $0.99 until the 2nd March 2012.
The app can be found in Marketplace here.
Read more about the app here.