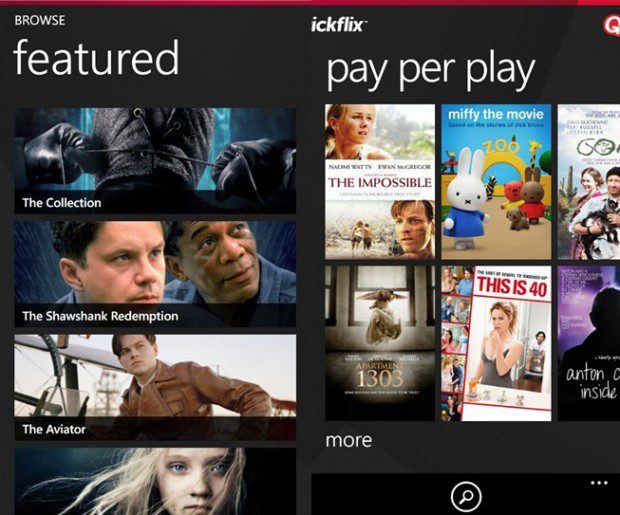 Quickflix, a leading movie streaming company in Australia and New Zealand's has released their Windows Phone app. This app allows you to stream hundreds of blockbuster movies and TV straight to your Windows Phone.
For one low monthly fee, you can enjoy unlimited streaming of classic movies, blockbuster favourites and popular TV. New release titles are also available on a pay per view basis. There are no lock-in contracts or set top boxes.

If you're not already a member, go to www.quickflix.com.au/nokia if you're in Australia, or www.quickflix.co.nz/nokia if you're in New Zealand, for a free trial!
The Quickflix App is available to both Australia and New Zealand Windows Phone users. Download it here from Windows Phone Store for free.