Korhaan is happy to announce its latest WP7 app, Quick Tiles! Quick Tiles is a fully featured live tile creator with lots of customization options.
Tiles can have any background or use the color of your phone theme. You can select default background images, or custom ones from your media library. Tile frames can be used that include photo frames, wood placards, and speech bubbles. There are even a few photo filter effects that you can apply to your pictures like sepia, black and white, and a vintage photo effect.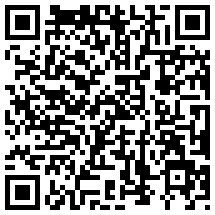 In addition to the color customization, Quick Tiles can have different functions. Currently there are:
Note and Photo tiles that let you pin a reminder, or an interesting picture to your home screen.
Countdown tiles that will count the days down to a selected date
City Clock tiles that will show the time in a selected city.
Moon Phase tiles that show the current phase of the moon.
Command tiles that when tapped on the home screen can open up settings pages, compose a new email, or open the marketplace.
Network tiles that show the phone's current data settings.
Memory tiles with some info on the phone's memory usage.
Quick Tiles has a free trial with ads, and the full version can be purchased for $0.99. Find it here in the Windows Phone Marketplace.