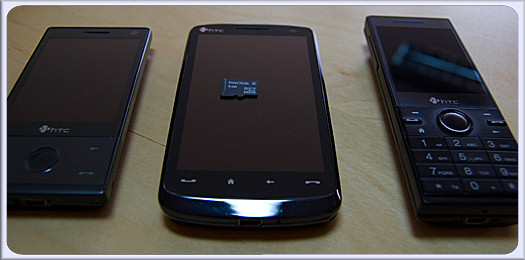 Our good friends at pda.pl have a HTC Touch HD (and we are green with jealousy of course). HTC is however not allowing them do do a full review of the software yet, but they have made the following comments on the hardware:
They feel the device is not as big as imagined, the screen is gigantic, and makes web pages fully readable (if you have good eyes) without zoom and the buttons (except for volume and on/off) are touch-sensitive and not tactile, but do have haptics.
Not much, but they hope to have a full review soon once HTC lifts their NDA.
Read the full post at PDA.pl.