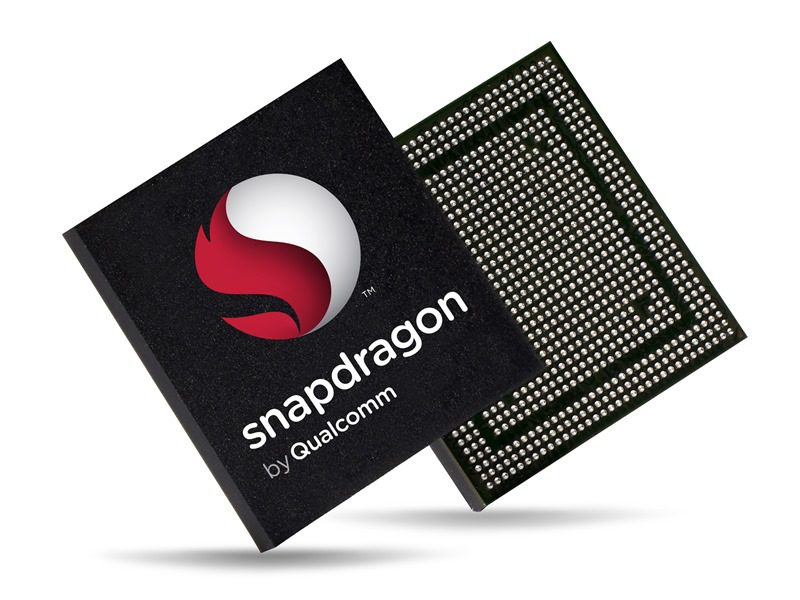 Information has leaked detailing the specs and improvements of Qualcomm's upcoming Snapdragon 820 processor.
The chip is expected to address the major issues of the Snapdragon 810, in particular the overheating which has been plaguing devices from HTC and Sony using the chip.
The Snapdragon 820 uses a 14 nm process and therefore runs cooler than the 20 nm 810. On top of being cooler the chipset is also up to 35% faster due to its custom 64bit ARMv8 cores.
The chipset also supports 4K video at 60 fps, including over Miracast, which is of course good news for Continuum in future Windows 10 Mobile handsets.
The Snapdragon 820 is paired with the Adreno 530 GPU which offers up to 40% better performance.
The bad news however that no upcoming Windows 10 Mobile flagship will be able to use the processor, as it is only expected to hit smartphones and tablets in early 2016.
See the slides in detail below.
[gallerify title="Qualcomm Snapdagon 820 specs"]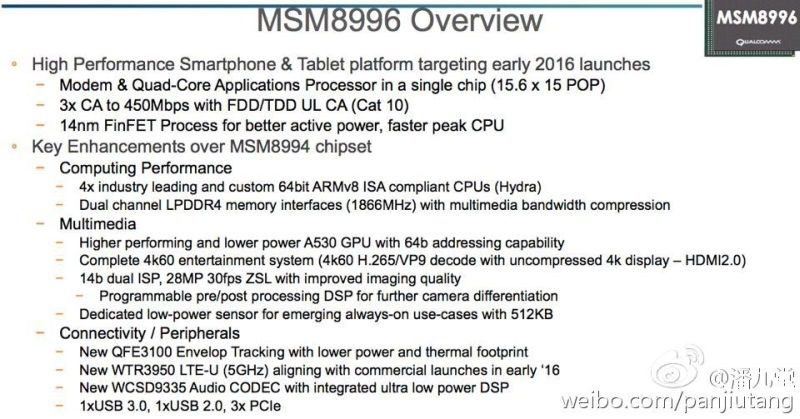 [/gallerify]
[via link="http://www.technobuffalo.com/2015/08/05/snapdragon-820-specs-detailed-in-new-leaked-slides/"]Technobuffalo.com[/via]