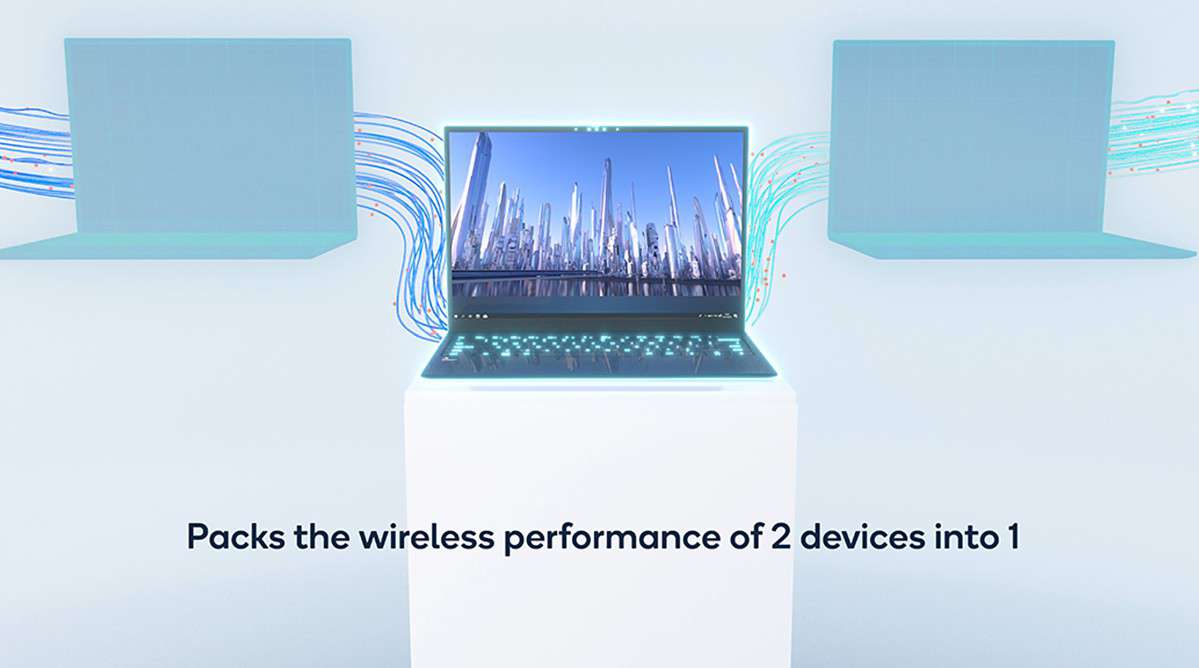 Qualcomm today highlighted that its latest FastConnect 6900 WiFi system on Windows 11  PCs will redefine wireless network performance. The Wi-Fi Dual Station designed using Qualcomm 4-Stream Dual Band Simultaneous, makes use of multiple Wi-Fi bands and antennas concurrently, to perform better than traditional single band connections. By simultaneously utilizing the 2.4 GHz and 5 GHz band (or 6 GHz where available), latency issues in one band can be easily resolved at a system-level.
In testing conducted by Qualcomm Technologies, Inc. with off-the-shelf retail Wi-Fi 6 Access Points, Wi-Fi Dual Station with Qualcomm 4-stream Dual Band Simultaneous consistently delivered sustained jitter free wireless gameplay similar to Ethernet latency under the same conditions.
Further, in head-to-head wireless comparisons with Single Station Wi-Fi, Wi-Fi Dual Station yielded 4x lower latency and sustained jitter-free gameplay, underscoring the immediate value to online gamers.
"Microsoft is pleased to bring 'Wi-Fi Dual Station' to the Windows 11 ecosystem, enabling our Windows OEMs and ecosystem leaders to deliver low-latency performance on the latest Wi-Fi hardware. Games and other latency-sensitive applications can now leverage two concurrent Wi-Fi connections providing best-in-class user experiences," said Ian LeGrow, vice president, program management for windows platforms and services, Microsoft.
"More so now than ever before, high-performance, robust and low-latency wireless connectivity is the critical factor in delivering compelling, engaging and immersive experiences," said Dino Bekis, vice president and general manager, mobile and compute connectivity, Qualcomm Technologies, Inc.  "This unique collaboration with Microsoft was essential in realizing the promise of Windows 11 with Qualcomm Technologies' latest Wi-Fi 6E 4-stream Dual Band Simultaneous devices.   Through focused collaboration, we address today's unprecedented wireless challenges and dramatically extend these premium capabilities to the entire ecosystem."
Source: Qualcomm