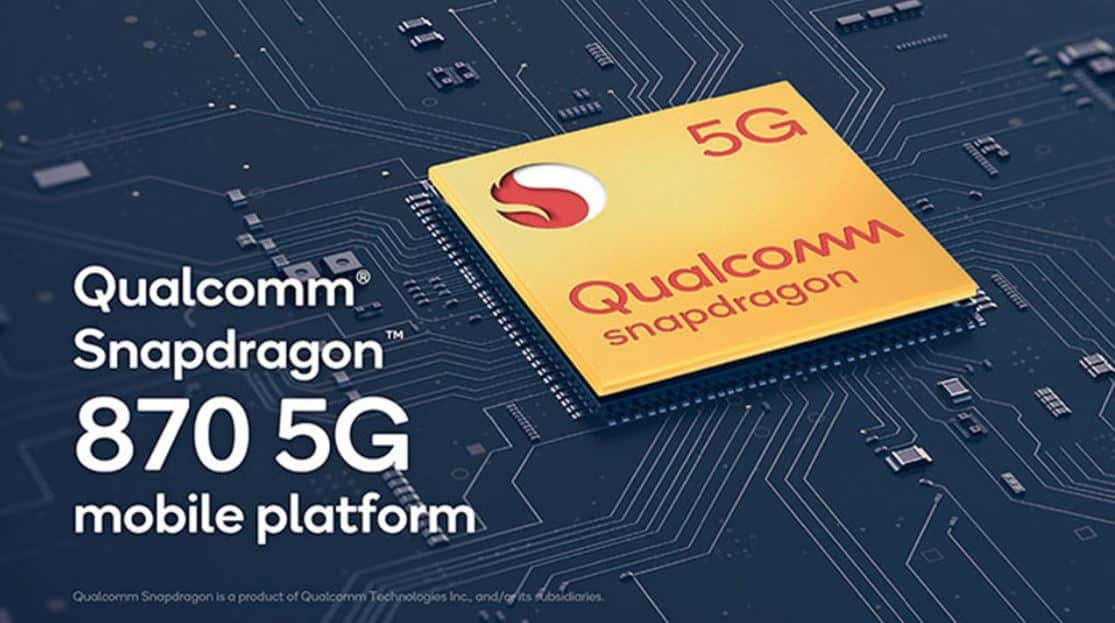 Last month, Qualcomm announced the Snapdragon 888 mobile platform for flagship smartphones. Today, Qualcomm announced the new Snapdragon 870 mobile platform, a follow-on to the last year's flagship Snapdragon 865 Plus mobile platform. The new Snapdragon 870 was specifically designed to address OEM and mobile industry requirement. Motorola, iQOO, OnePlus, OPPO, and Xiaomi will release devices based on Snapdragon 870 in the coming months.
Snapdragon 870 highlights:
An enhanced Qualcomm Kryo 585 CPU prime core clock speed of up to 3.2 GHz.
Increased performance across the board for geared-up gameplay with insanely fast Qualcomm Snapdragon Elite Gaming experiences, truly global 5G sub-6 GHz and mmWave, and ultra-intuitive AI.
Source: Qualcomm