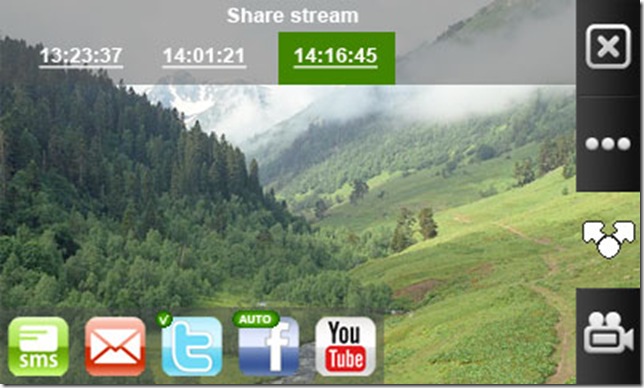 Attention developers – this is what a application UI should look like.
Qik has updated the their Windows Mobile video streaming client to version 4.21, and now features a positively inviting user interface. The application makes it even simpler to share to social networks like Facebook, Twitter, YouTube and also has better performance and frames per second, especially on the Samsung Omnia series phones.
The UI features:
Easy Start Recording
The new touch UI contains most of the commonly used functions available from the viewfinder view and can be set with just a touch of a button.
Recording in progress view
Note the contextual touch menu on the side to quickly toggle options on connectivity, privacy and capture of audio.
Sharing view
Share now enables you to share using SMS, Email and to your favourite Social Networks with just a touch of a button. You can even toggle the auto upload capabilities to these networks right from the phone by pressing the desired button for greater than 3 secs.
Qik is soliciting responses and suggestions at [email protected].  To get Qik on your mobile phone read more here.