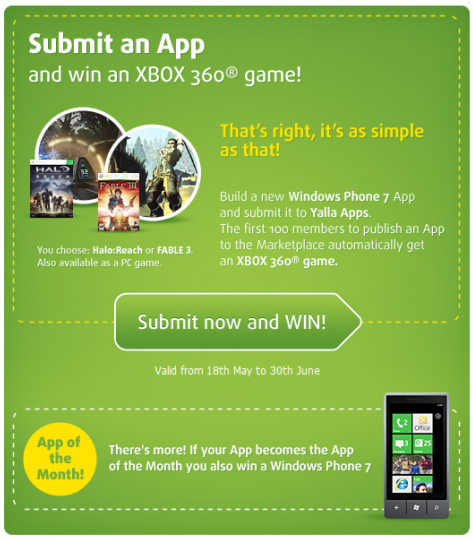 Yalla Apps is a developer portal that allows developers from the Middle East and Africa to publish their apps to the Windows Phone 7 Marketplace where its not officially available.Whether you're a professional developer or student , you can participate in this contest.
Yalla Apps is now giving away Fable 3 or Halo:Reach Games for XBOX 360® or PC to the first 100 members that publish an App to the Windows Phone 7 Marketplace via the Yalla Apps portal. And that's not it – the developer who publishes the best app of the month during May and June will also win a Windows Phone 7!
More details can be found at http://www.yallaapps.com/.